Big Changes Could Be Coming To 'Allegiant'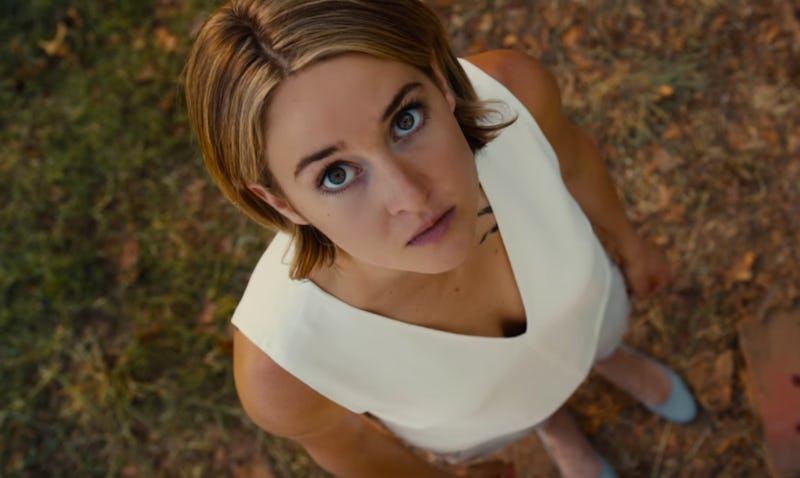 All good things must come to an end, as they say, and The Divergent Series is no different. Veronica Roth's best-selling YA series was completed in three books — Divergent, Insurgent and Allegiant — so it makes sense that fans might mistake the new Divergent film, The Divergent Series: Allegiant, to be the final film in the adaptation. Despite the fact that Allegiant does not have a "Part 1" in its title, the film is, in fact, the first half of a two-segment finale. In other words, the film adaptation of Allegiant is in two parts — they just aren't both called Allegiant.
The final book in the Divergent series was always going to be split into two films, as is the trend for YA adaptations like Twilight, Harry Potter, and The Hunger Games. Originally titled Allegiant — Part 1 and Allegiant — Part 2 when they were announced, the films received a bit of a title makeover late in 2015, becoming Allegiant and Ascendant. When this news was announced by MTV in September of 2015, the outlet stated that both films would still be adaptations of Allegiant, but that the films would "also expand on the story."
The Divergent Series: Ascendant won't be released in theaters until March 24, 2017, so that gives fans plenty of time to theorize on what the hell "expand on the story" means. The use of the word "expand" suggests that the film will go beyond the events of Allegiant, but what those new events might be is anybody's guess. No doubt a large contingent of fans are hoping that the new title and the promise to "expand" the narrative might mean that the final film will offer a different ending than the book upon which it is based.
When Allegiant was released in 2013, the ending to the YA trilogy became an instant controversy among fans. The series' protagonist, Tris (played by Shailene Woodley in the films) ended her journey (major spoiler alert) by sacrificing herself for the sake of those she loves. Yeah, Tris dies in the end. It's a stark contrast to the ending of other YA franchises. Even The Hunger Games, the book and movie franchise that revolves around the ritualistic slaughtering of children, didn't kill its protagonist. Needless to say, fans were not happy. In fact, an overwhelming number of readers made their displeasure known, forcing Roth to write a blog post addressing her critics.
What better way to compliment a brand new film title than a brand new ending?
Images: Lionsgate; Giphy (2)
FYI, Bustle may receive a portion of sales from products purchased from this article.