Ben & JoJo Had The Most Painful 'Bachelor' Moment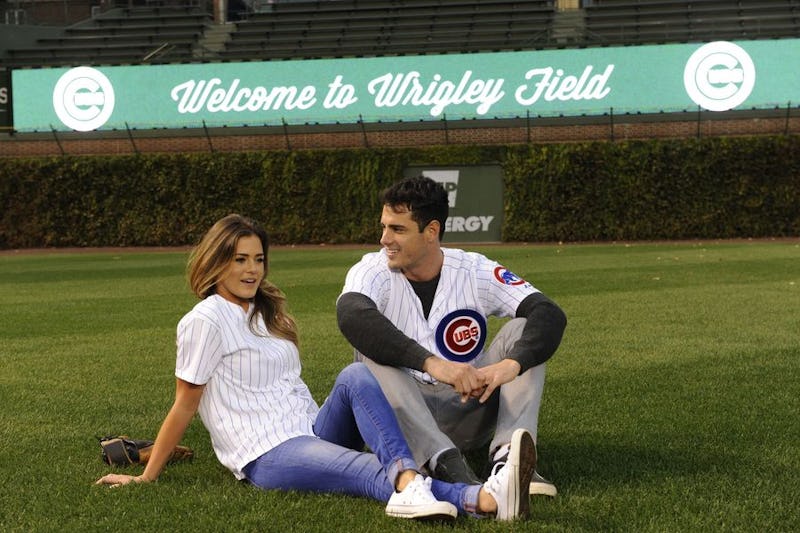 Wow. The Bachelor Season 20 finale was probably the most heart wrenching in recent memory. Ben chose Lauren B. in the end and had to break up with sweet JoJo on The Bachelor. The result was absolutely horrific to watch. I think that we all saw a pretty rough finale coming our way when Ben chose to tell both of the final women that he loved them. But, I know that I wasn't fully prepared for how awful it ended up being. Was JoJo and Ben's breakup the worst ever?
The answer is yes, in my opinion. He had JoJo completely convinced that she was getting the ring and his heart in the end. He even told her specifically that he would never blindside her. Well. I don't know if Ben knows the dictionary definition of "blindside" but it's definitely exactly what he just did to poor JoJo.
It didn't help that after the long walk to Ben standing with the final rose and likely a diamond ring in his pocket ended with him leading the breakup with, "I didn't know if I could find love. I found it with you... but..." And then he dropped the real bomb by finishing his speech with, "I found it with someone else more." Ouch. That's a pretty cutthroat way of ending things, Ben.
So, yeah, I'd call this one of the worst Bachelor breakups ever. Ben, you don't tell someone you love them and then dump them right after. Poor JoJo. Keep your head up, girl.
Images: Matt Dunn/ABc