I Had An Abortion Before It Was Legal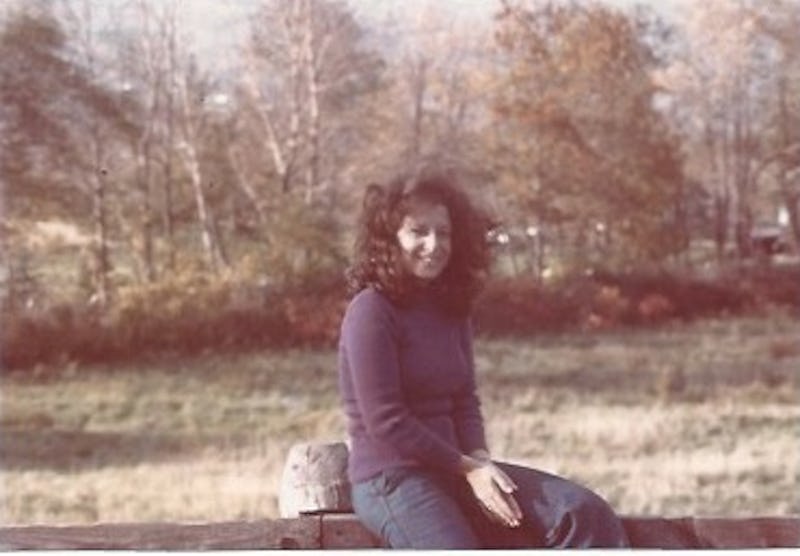 I became pregnant back when abortion was illegal and when I wasn't ready to be a parent. It was the summer of 1966. I was 22 years old and a recent graduate of the University of Chicago. I knew at the time that I wasn't positioned to be a mother — I wasn't financially, emotionally, or professionally prepared to care for a child, and I didn't have a committed partner. I made the decision that I needed to have an abortion, but I had to figure out how.
Before the landmark 1973 Supreme Court ruling Roe v. Wade , which affirmed a constitutional right to abortion, thousands of women like me were left without options. I, like others, found myself unable to care for a child, but knowing that an improper procedure could put my reproductive health at risk. When abortion was illegal, you certainly could not go to your trusted doctor or to a community clinic to seek the procedure. Left with no other options, I found a connection to an underground abortion service in Chicago through a friend. Thousands of other women made similar decisions during this time.
I was instructed to meet an unidentified person at a predetermined location. I was terrified for my safety and health, but I went to the meeting place, alone as instructed, with $200 in cash I'd borrowed from friends. There I was blindfolded, and then driven to an undisclosed and unknown location. I was scared. I remember being shown into an apartment in a high-rise building, and being introduced to my doctor and his assistant, whom I assumed was a nurse. I was told to undress, put on a hospital gown, and lay down on a typical GYN examining table with stirrups. I was given some kind of anesthesia, and experienced fear but no pain. I don't remember much else.
When I awoke, the doctor gave me a typed sheet of instructions and some antibiotics, and urged that I rest. I experienced cramping for about two days, and then I slowly resumed my life as normal.
I went through with the procedure knowing full well that I was putting my health and my life at risk, but that it was the best of a bad set of options. I know I am one of the lucky ones who survived the dangerous and little-discussed procedure commonly referred to a "back alley" abortion without any negative repercussions. Today, 47,000 women die from unsafe abortion complications around the world each year.
Ever since Roe, the Supreme Court has been unequivocally clear that the Constitution protects a woman's right to safe and legal abortion services. This ensures there are clinics in communities to provide safe, accessible, and compassionate abortion care. No woman should ever have to go through what I did when abortion was illegal and often unsafe.
Realistically, politicians can't ever legislate abortions away, but that's exactly what they are trying to do. Indiana just passed a restrictive abortion bill, and the Supreme Court is reviewing a Texas law designed by anti-abortion ideologues to make it harder for women to access abortion services. The law has already forced more than half of the clinics in the state to shut their doors, and if the Supreme Court doesn't strike it down, just 10 clinics will remain in Texas. Research has shown that closing clinics creates additional barriers to women accessing care, including longer wait times, greater expenses, and forcing them to drive longer distances for help. What's more, studies show that some women will attempt to take matters into their own hands when they cannot access abortion services.
I look at how far women's rights have come, especially regarding our ability to make our own decisions about our reproductive health and destinies, in the 50 years since I had an abortion. Sadly, politicians continue to play politics with women's health and try to chip away at the Constitutional right to abortion that has been in place for more than 40 years.
This is a decision for women to make by themselves with the counsel of their medical provider and family, so that they can create and control their futures and pursue their dreams. I chose to tell my story in an amicus brief filed with the Supreme Court in support of protecting access to abortion, because I hope no women ever has to go through the life-threatening and scary experience I was faced with.
I do not regret my abortion. The decision I made allowed me to achieve my destiny. I continued my education and earned a PhD in anthropology — something I wouldn't have been able to pursue if I'd not had an abortion. I've spent the last four decades in the fields of global health and development. I started the very first women's health and reproductive rights service organization in Brazil, and have worked to advance healthcare around the globe. I was also fortunate to eventually birth two wonderful and competent daughters after I was ready and able to care, protect, and provide for them, and I hope they will never have to face such a life-changing decision.
As the Supreme Court Justices consider the case after this month's oral arguments, I hope they take time to hear the stories from women like myself, who made the decision to have an abortion and who deserve to be able to exercise this right without medically unnecessary burdens.
Image: Courtesy of Dr. Leni Silverstein