How To Remove Makeup In The Shower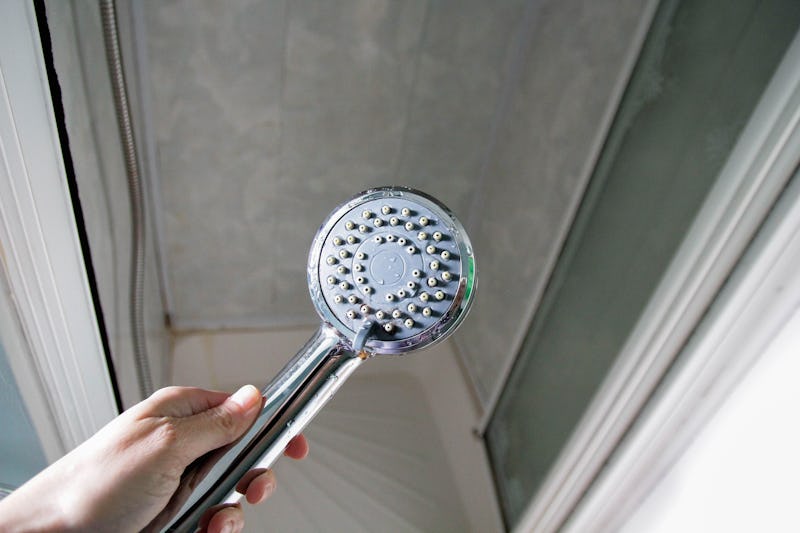 Kinga Krzeminska/Moment/Getty Images
When you come home from work and you're downright exhausted, I'd be willing to bet that the last thing on your mind is scrubbing off your mascara before jumping in the shower. Because of that, I'm about to share seven ways to remove your makeup in the shower so that you can make it part of your routine and ensure that your face still comes out completely clean.
More importantly, if you want the deep clean you should be getting when you wash your face, your makeup should be removed before you apply cleanser. One of the biggest causes of acne and other infections (like styes) is going to bed with makeup on. So, if you're guilty as charged, make it your mission to try a couple of these ideas!
Because a shower is usually nice and steamy, it's actually a great place to remove your makeup and clear out your pores. And if you're lazy like me and prefer to remove your makeup and shower all at once, there are actually a few products that can help you with that... including some that you can probably find right on your kitchen shelves!
To get you started, here are a few things you can do the next time your jump in the shower with a full face of makeup on:
The Estée Edit Dissolve the Drama 2-in-1 Makeup Cleanser, $32, Sephora
Thanks to products like the Estée Edit Dissolve the Drama 2-in-1, which is a makeup remover and facial cleanser, there is a rather simple way to get the job done. Simply massage onto your skin and add water as soon as you're ready for the foamy cleanser to take action.
Jane Iredale's Magic Mitt, $15, Nordstrom
If you're not a fan of the oily feeling of removers or you simply don't wear much makeup in general, Jane Iredale's Magic Mitt might be the perfect choice for you. This microfiber cloth helps break the bonds of the oils that hold makeup onto the skin, allowing you to wipe it all away without any extra products.
3. Leave Your Face Wash In The Shower
Clean & Clear Deep Action Exfoliating Scrub, $6, Ulta
Duh! Need I say more?
Viva Naturals Organic Coconut Oil, $10, Amazon
Believe it or not, coconut oil is just as amazing when used as a makeup remover as it is when used as a hair mask. For those of you with sensitive skin, this is a great alternative to a traditional makeup remover.
Clarisonic Mia 1 Brush, $129, Amazon
While removing your makeup is important, exfoliating with a Clarisonic or a washcloth will help clear your pores of any product that may still be stuck on your face.
Shishedo Fullmake Washable Base, $9, Amazon
Brands like Shishedo make foundations and other products that wash off with just water. If you tend to opt for waterproof products, ask yourself if you really need those on a daily basis!
Bioré Pore Penetrating Charcoal Bar, $6, Amazon
Charcoal bars are known for helping to pull impurities out of your pores. Washing with one of these will help ensure that your face is squeaky clean when you're finishing removing everything.
Want more fashion and beauty tips? Check out the video below and subscribe to Bustle on YouTube!
Images: Getty Images (2); Courtesy Brands