Cyrus' Time As Chief Of Staff On 'Scandal' Ends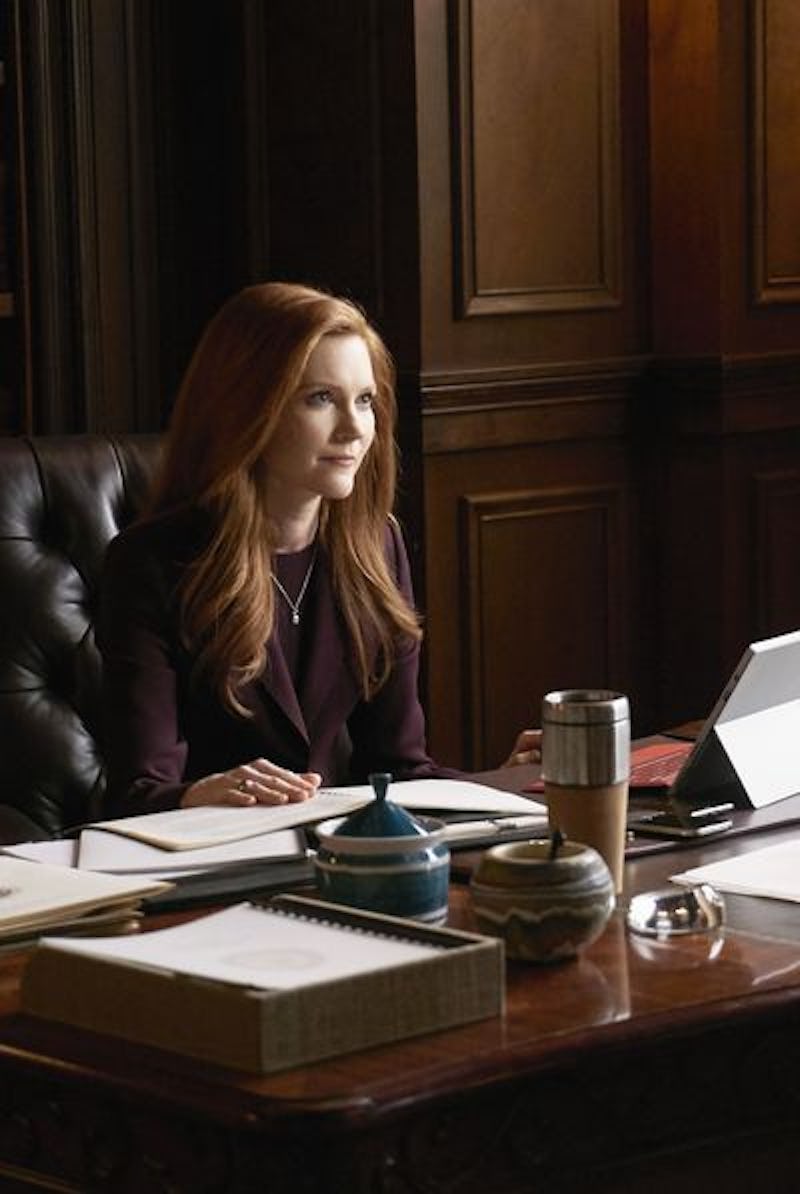 Is it just me, or has the second half of Scandal Season 5 been all about Abby finally kicking the butt I've always known she can kick? Not only is she commanding the White House and pretty much keeping Fitz from burning the place down with his bad decisions, but now, she's doing something she's never done before: Going out for blood to get what she deserves. Unfortunately, though, it might not be her best plan of action. On Thursday's episode, Abby gets Cyrus fired, and now, she's the new Chief of Staff.
So how did this happen? Last week, Cyrus accepted Governor Vargas' offer to head up his campaign for president, and once Abby catches wind of the news, she knows she finally has the ammo she needs to get Cyrus out of the job she wants for her own. After confronting him about it, Cyrus tries to act like it's all a lie, until Abby reveals she has proof in the form of a photo. She has everything she needs to take him down, and all she has to do is fill Fitz in on what's going on and she knows it'll all be over for him. But first, she needs to go to Olivia for advice.
And even though Olivia's been shady herself a time or two, she actually encourages Abby to do this the right way, aka how normal people attempt to get promotions at their place of work: Work hard and wait your turn. But that's not good enough for Abby, so she goes straight to Fitz and tells him everything he knows. At that point, he hands her a pretty loaded option. If she fires Cyrus herself, she can have his job, because he isn't going to fire him over this.
As you can probably guess, Abby fires him, takes his job, and celebrates After a sneaky move like this, can she even be considered a Gladiator anymore? Probably not. I love that she's coming into her own, but it's a bummer that she's doing it the sketchy way instead of the right way.
And if you're hating this career move, too, don't worry. How many times has Cyrus been fired, only to reassume his position? Too many to count.
Images: Greg Gayne/ABC, Giphy