Is Rodarte x & Other Stories Collabo Sold Out?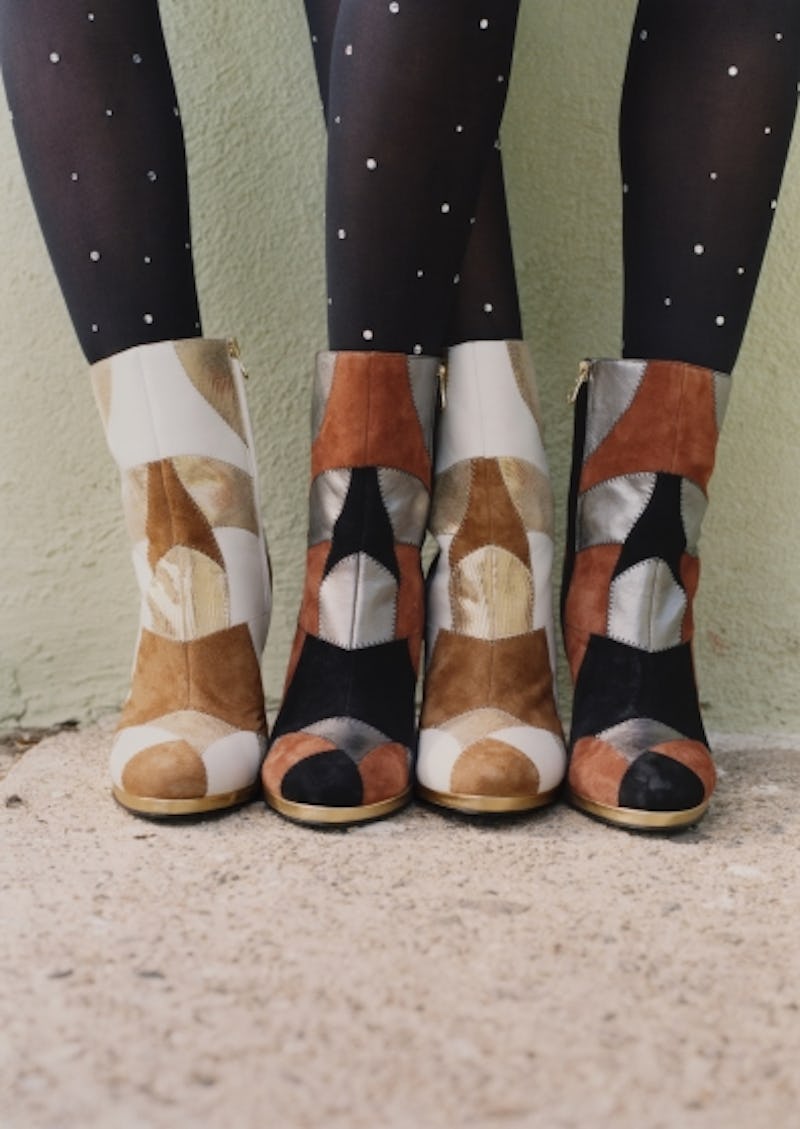 Don't delay, label lovers, or you'll be kicking yourself. Last week, Rodarte and & Other Stories debuted their collaboration, which they've called a "co-lab." The high-end, celeb-adored Rodarte and the H&M sister brand & Other Stories are the ultimate mashup, delivering pieces that aren't exactly inexpensive but are affordable considering the level of quality delivered by both brands. The apparel, accessories, and shoes have a decidedly '70s style with a modern skew; think Gigi Hadid or Kendall Jenner raiding Stevie Nicks' classic closet and then pairing their finds with pieces they already own. So, yeah, this co-lab is supremely awesome and is one of my favorite high x low hybrids in recent memory. So is Rodarte x & Other Stories sold out online?
Well, there's good news and bad news, fashionistas. The good news is that several pieces in multiple sizes are still available to shop via the & Other Stories site, like the black tank dress, the silver sequin dress, and the wrap dress. There are plenty of LBDs to shop. The dark blue, suede wrap skirt is also still available and I can pretty much guarantee that it goes with like 10 things already stored in your closet, sight unseen. It's that versatile and has such a cute, vintage vibe. Like most of this co-lab.
Suede Wrap Skirt, $245, Rodarte x & Other Stories
Super cute and still available to shop. You will have to put in the work to see what's remaining in your size. But this co-lab is so rad it's worth that temporal investment.
Patchwork Boots, $425, Rodarte x & Other Stories
The Patchwork booties, which come in three colors —black, red, and beige— are still shoppable. These are so sexy and so retro, so scoop up a pair if they have your size.
Black Silk Wrap Dress, $275, Rodarte x & Other Stories
This LBD is still shoppable in many sizes.
Patchwork Leather Skirt, $295, Rodarte x & Other Stories
This skater skirt comes in two colors and is also still available in several sizes. Again, don't snooze.
Sequin Silk Dress, $325, Rodarte x & Other Stories
This amazing, fancy dress is still there, but in select sizes.
Unfortunately, some pieces are totally sold out already, which is not surprising. Here are some of the coolest pieces that are no longer in stock.
The V-neck, cropped vest is gone.
So is the cropped silk top with piping, which looked like cool, cozy, and hip PJs. Also, the heart stud earrings and the heart necklace are sold out. I think that the reason the jewelry has gone so quickly because those pieces are so simple and pretty.
The suede bell bottoms are also gone.
As is this ruffly, feminine crop top.
The Selena Gomez-approved suede jacket is no longer available online.
There are other pieces that are no longer available for purchase, so head on over to the site to see what's left. Trust me — the remaining stock does not have a picked over vibe, either. A collection this awesome can't ever possibly feel like "leftovers." No slim pickings here.
As of this morning, I was still trying to decide which pieces I want to get. Now that lots of items are out of stock, I am not going to play around any longer. I need to woman up and make a decision and then point, click, and purchase. I suggest you do the same before this lovely co-lab totally sells out.
Images: Courtesy Rodarte x & Other Stories (12)