#OpenHouse Hashtag Provides Shelter For Brussels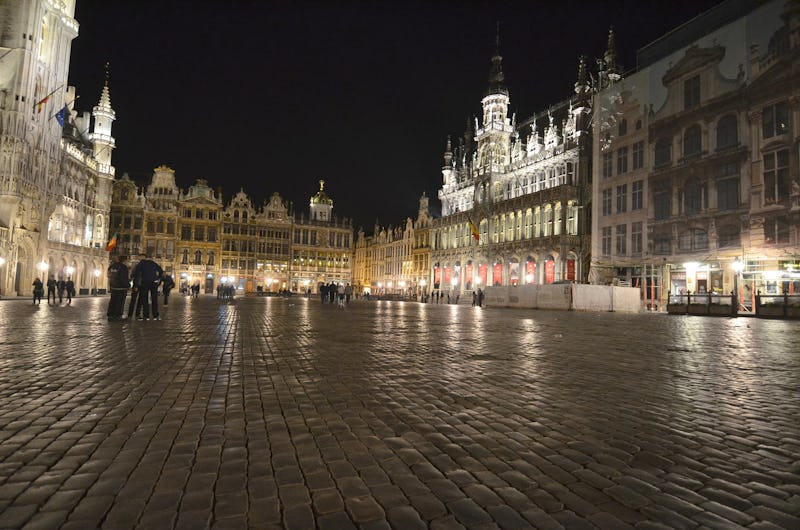 Across the world, hearts are breaking for Brussels and its citizens in the wake of Tuesday morning's bomb attacks. In a show of solidarity, residents are using the "Open House" hashtag to help each other, utilizing it to offer and ask for shelter. Strangers are opening their doors to each other while the city is on lockdown due to what are believed to be acts of terrorism which have killed over 20 people and left over 100 more injured.
Tweeters are hashtagging their messages with #OpenHouse largely to offer their homes (and even businesses) to anyone needing a roof over their head or a safe place to go. Some people are even including their phone numbers and addresses, inviting people to just show up. According to BuzzFeed, the hashtag was started by Alexandre Alaphilippe, who was inspired by a friend who did something similar after the Paris attacks. #OpenHouse isn't the only hashtag widely circulating; #IkWilHelpen ("I will help") is also being heavily used.
All transportation in Brussels has completely stopped, leaving residents with few options for alternate places to go. #OpenHouse is proving to be an efficient and much-needed tool, reminding Brussels citizens that they are not alone.
The November 2015 attacks in Paris have kept Brussels on high alert since, and people have already drawn comparisons between the two. Paris mayor Anne Hidalgo confirmed that tonight, the Eiffel Tower will light up with the colors of the Belgium flag. President Francois Hollande also said, "Through the Brussels attacks, it is the whole of Europe that is hit." When you attack one of its countries, you attack all of them.
It's truly heartwarming to see these acts of kindness and love. In the midst of all this hatred, we still have a reminder that there are good people out there. Brussels is in such a vulnerable position, and there are people who want to help. Our thoughts are with Brussels, and we continue to hope for its people's safety.
Image: Pixabay