Najim Laachraoui & Salah Abdeslam Knew Each Other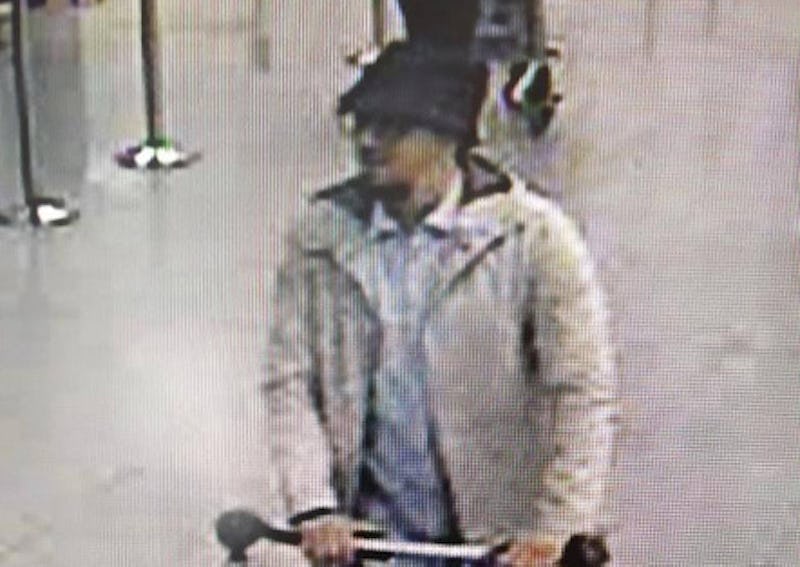 A day after terrorist attacks rocked Brussels, the third suspect, who's still at large, was identified by state media as Najim Laachraoui. It's a name familiar to Belgian authorities, who was already on the lookout for him because Laachraoui and Salah Abdeslam, the suspected Paris attacker who was arrested in Brussels last Friday, were more than just men with a common cause. They directly worked with each other, according to authorities.
Laachraoui, 25, who also used the alias Soufiane Kayal, is believed to have had a direct hand in the Paris attacks that killed 130 people. According to the Associated Press, authorities believe Laachraoui made the suicide vests used in the assaults: his DNA was found on all of them, as well as in the apartment where they were created. Laachraoui also traveled with Abdeslam to Hungary in September to help recruit a team for the attacks, BBC News reports.
As of Wednesday, Laachraoui remained on the run, and a massive manhunt is underway. Airport security footage showed a man dressed in gray, believed to be Laachraoui, dropping off his bomb and leaving the airport via a cab. His bomb did not detonate. The two other suspected attackers, identified as brothers Khalid and Brahim El Bakraoui, are believed to have died after detonating suicide vests at Brussels Airport. According to RTBF, police raided an apartment under Khalid's name last week, which directly led to Abdeslam's arrest.
At least 34 people died and another 250 people were injured in Tuesday's explosions. ISIS has claimed responsibility for the attacks.
Image: Belgian Federal Police