The 'Bachelor In Paradise' Setting Is #TravelGoals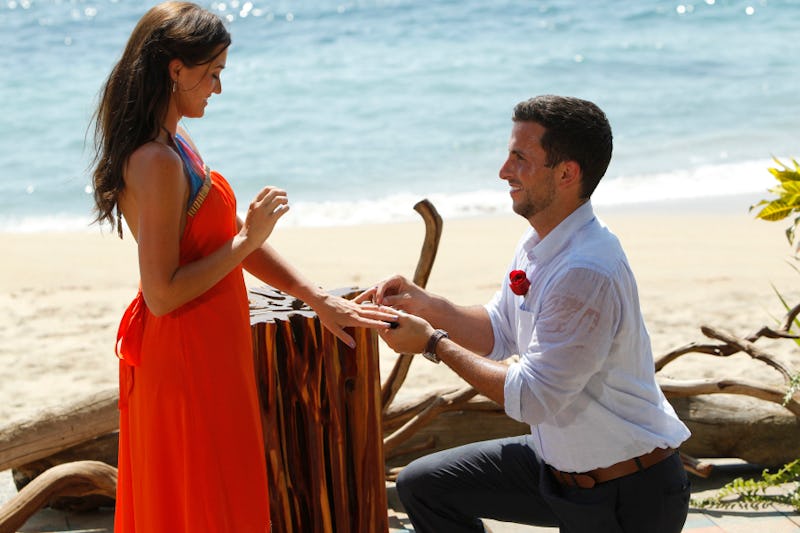 On the heels of The Bachelor's 20th season finale, fans are anxious to see what's next for all of the contestants and for the franchise. We know there will soon be wedding bells for Ben and Lauren and that JoJo will be our next Bachelorette. But, what do we know about this year's Bachelor In Paradise? Where will Bachelor In Paradise season 3 be filmed?
Back in January, at the 2016 Winter TCA Press Tour, Bachelor creator Mike Fleiss confirmed to E! News that there will be a third season of the spinoff. And, it has since been announced that some ladies from Ben Higgins' season will be joining the cast. In that same E! interview, Fleiss confirmed Lace Morris as part of the BIP season 3 cast, and Chris Harrison told BuddyTV that he hopes Olivia Caridi and Jubilee Sharpe also arrive in Paradise.
So we know we may be seeing favorites from The Bachelor universe on BiP Season 3, but do we know where we'll be seeing them? My guess is somewhere beautiful, tropical, and in Mexico considering the filming locations of the first two seasons: Tulum and Sayulita, respectively. With a beautiful, Mexican beach backdrop in mind, it's easy to picture what dates we can look forward to next season.
1. The Long Walk On The Beach
At sunset, of course.
2. The Pool Date
Cooling off with a dip, while getting hot and heavy.
3. Seeing The Local Sights
Maybe a hike, too?
4. The Tantric Yoga Date
Ok, maybe tantric yoga was a one-time thing, but I am sure the producers will come up with something else steamy and sort of awkward.
5. The Cocktails Date
Cheers to drinks with umbrellas, flowers, and fruit!
6. The Romantic One On One Date
When the couple and the audience all feel the spark, it's pretty romantic.
7. The Jet Set Date
As if you weren't jealous enough, the couple then gets to hop from one beautiful tropical locale to another!
8. The — Clears Throat — Third Date
C'mon, the show is pretty sexy.
9. The Proposal Date
#JannerForever
We can't wait to see just where we'll find Paradise this season, but I'm sure it will be entertaining, wherever it is.
Images: Rick Rowell/ABC