5 Natural Ways To Get Rid Of Acne Scars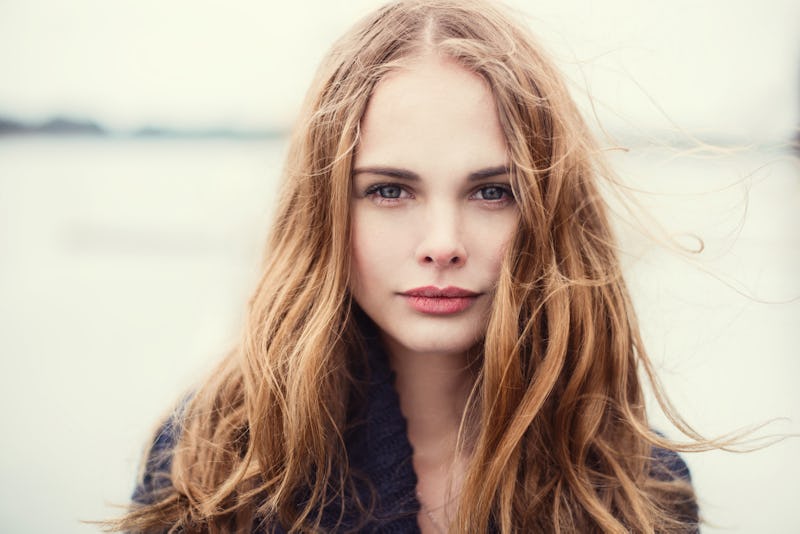 There's no shame in dealing with acne or acne scars, but that still doesn't mean they're pleasant to have. To help you fade any lingering marks, I've scouted out the top natural ways to get rid of acne scars! Test out all of the tips below to see what works best for you.
Also, before I dive into the ways to get rid of acne scars, the best strategy is prevention. Founder of Schweiger Dermatology Group in New York City, Dr. Eric Schweiger, M.D., told me how to dodge acne scars in the first place, saying, "Do not perform bathroom surgery! One of the worst things you can do for your skin is try to pop a pimple yourself [because picking] can leave a scab and possibly a permanent scar behind."
To stop a pimple from turning into a scar, he advises, "Use an overnight spot treatment containing salicylic acid or benzoyl peroxide on the pimple, or go see a dermatologist for a cortisone injection [to] bring down inflammation in about 24 hours."
But if it's too late and you're already facing scars, it's OK! I contacted Dr. David E. Bank at The Center for Dermatology in Westchester, NY for his favorite natural ways to get rid of acne scars and I've also added just a few more.
Really Raw Honey, $14, iHerb
Dr. Bank tells me, "The sugars in honey prevent bacteria within the pores from gaining any access to water which not only helps with the inflammation, [but] also mixes with the oils of your skin to produce hydrogen peroxide [which] naturally bleaches away any scars."
"Use a teaspoon of honey and apply it in a circular motion all over your skin and leave it on for about 10 minutes," advises Bank. "After the 10 minutes is up, wash your face with your favorite cleanser and lukewarm water." That's it!
Aloe Vera Gel, $6, iHerb
"Aloe vera is another great natural ingredient to help reduce the appearance of acne scars. Aloe vera contains antioxidants, zinc, vitamin C and vitamin E which help with acne scars," says Bank.
To use, simply apply directly to scars and let dry.
3. Ice Cubes
According to TheFacialFitness, you can press ice wrapped in a cloth directly to your fresh acne scars to help reduce the redness and encourage fading. And while you're at it, consider trying all the top beauty hacks with ice!
Pure Baking Soda, $2, iHerb
Baking soda makes a great gentle exfoliator for acne scars, as HomeRemediesForLife explained how it balances skin pH, encourages collagen growth, and has anti-inflammatory properties.
To use this method, twice a week mix together one tablespoon of baking soda with two tablespoons of water to form an exfoliating paste. Scrub in small circles over skin, and rinse with lukewarm water.
5. Diluted Lemon Juice
As shared on NaturalLivingIdeas, "Lemon juice is a natural alpha-hydroxy acid (AHA) that can be used to fade scars, promote healing, and revitalize skin."
If you're going to apply any of it to acne scars, though, you absolutely have to dilute each tablespoon of juice with 1/4 cup or so of water so you don't dry out your skin. Also, the juice will make your skin more sensitive to UV rays, so pop on face sunscreen (like you should do any way) before heading out.
Want more fashion and beauty tips? Check out the video below and subscribe to Bustle on YouTube!