11 Hilarious Peeps Memes Just In Time For Easter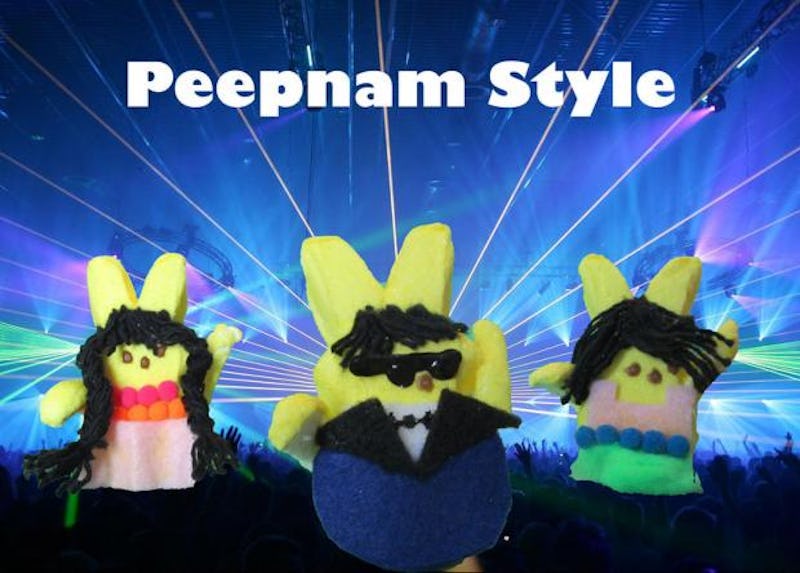 People tend to have very strong opinions about Peeps, and more often than not, the Easter candy staple can be pretty divisive. These 11 funny Peeps memes aren't afraid to go there, and then some. Take a scroll through these hilarious memes that make the chewy marshmallow chicks and bunnies come alive with laugh out loud humor and clever captions.
They may be cute and they may be colorful, but more importantly, they are everywhere. This time of year, you can't step into a drugstore anywhere without seeing these little guys in all their various permutations lining the shelves, smiling down at you with their sugar-coated eyes. Peeps have come to be synonymous with Easter, and the spring season in general. To have one without the other is, frankly, unthinkable.
Sure, there are plenty of other Easter candies to indulge in — Cadbury Creme Eggs, for example — but because Easter baskets aren't complete without its requisite Peeps, we might as well celebrate them. It doesn't matter that you probably won't eat a single one, you know you are still going to be buying a package or two on Easter — so make some use out of them this year and get some meme inspiration for your own Peeps photo shoot.
Hey, they aren't for everybody.
Images: MemeCenter