Is The Sweet Peach Palette Worth It?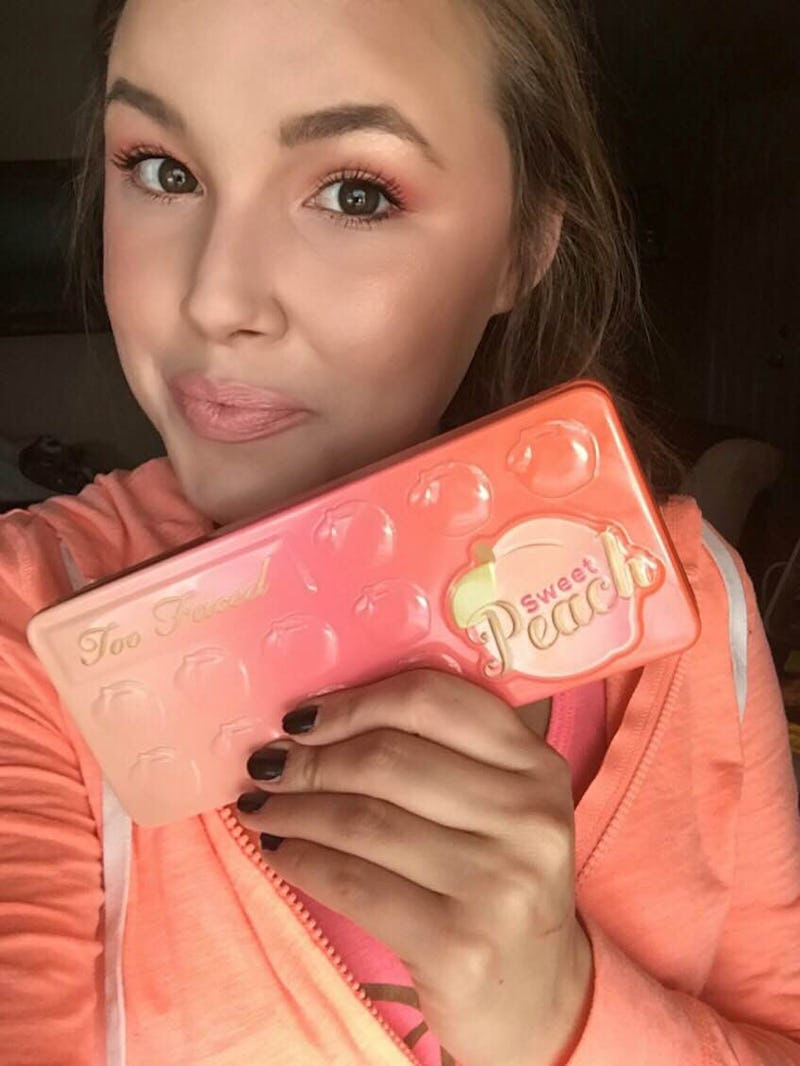 Nothing gives me life like a palette I can take anywhere and use for any look. While Urban Decay's NAKED palettes will forever be cult favorites, Too Faced is creeping up to the top spot on my list of eyeshadow brands. If you've been wondering is the Too Faced Sweet Peach Palette worth it, here's why I think it's the best addition to my makeup collection since Champagne Pop.
Eyeshadow palettes are like a box of chocolates — you never really know what you're going to get out of them. Sure, there may be a few shades you love and use everyday, but there is usually one (or five) funky colors you never touch. It can leave you wondering if you wasted money on a big, clunky palette that you aren't using to its full potential. Too Faced's new palette, however, won't leave you feeling this way.
Too Faced Sweet Peach Eye Shadow Collection, $49, Sephora
Too Faced's Sweet Peach Palette, which was released in its 2016 summer collection, could not be more perfect for the warmer months ahead. It features 18 summery eyeshadow shades ranging from light neutral mattes to shimmery plums and greens. Of the 18, 12 shades are shimmer and six are matte, and there is everything you need for any look you want to achieve, whether it's an everyday neutral or smoky night out. What's more, instead of its famous chocolate or creamy peanut butter scent, the Sweet Peach palette smells fruity and peachy.
The Sweet Peach Palette retails for $49, which comes out to less that $3 per shadow. That's as affordable as it gets, folks. Compared to the Chocolate Bar Palette series, the Sweet Peach Palette is much more summer-appropriate. Brighter corals replace forest greens and blues, so the Sweet Peach is perfect for lighter, warm weather looks.
Too Faced Sweet Peach Eye Shadow Collection, $49, Sephora
The one downside in comparison to other Too Faced palettes? The Sweet Peach doesn't have highlight shades in larger pans, like the Chocolate Bar Palette Series or the Peanut Butter And Jelly Eyeshadow Collection. This is a bit of a bummer, especially for travel when the larger pans can double as a highlight shade so you don't have to pack too many products.
Still, it's a small price to pay for an affordable, durable palette with tons of usability.
Too Faced Sweet Peach Eye Shadow Collection, $49, Sephora
Is it worth it? My answer is absolutely, 100 percent yes!
Want more fashion and beauty tips? Check out the video below and subscribe to Bustle on YouTube!