Lindsay & Wanya Are Looking Good On 'DWTS'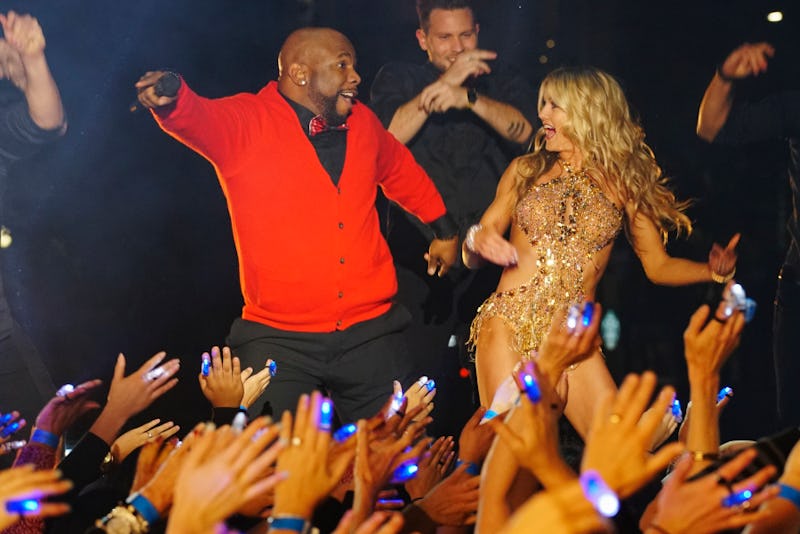 I know it's only two weeks into Dancing With The Stars, but the good dancers are definitely starting to emerge from the pack. Among the winners? Von Morris and Witney Carson, Jodie Sweetin and Keo and Motsepe, and my personal favorites, Wanya Morris and Lindsay Arnold. I absolutely love watching these two dance together, and I really think that Wanya Morris and Lindsay Arnold are the couple to beat on Dancing With The Stars .
It's always interesting to me how some people are better dancers than others. I mean, obviously there are just people that don't have rhythm, but do careers in football and pop music make you a better dancer? Both make for agile, rhythmic people. Case in point: Wanya Morris. As a member of Boyz II Men for the past, oh, 20 years, he's been dancing all over world, bringing Motown Philly back again. Wanya is a great dancer because he has consistently used that dancing muscle in one way, shape, or form over the past few decades, and with pro Lindsay Arnold by his side, I think Wanya is unstoppable. We saw Lindsay transform Alek Skarlatos on Season 21 from Frankenstein levels of clomping to Misty Copeland grace. Wanya is already a better dancer than Alek, so combined with Lindsay's coaching, this guy has it made.
Season 22 has just started — I know. Some may say that it's too early, but I'm of the betting nature, especially when it comes to Dancing With The Stars. I can't dance, so I treat this like my very own March Madness, brackets notwithstanding. Wanya and Lindsay have a wonderful combination of raw talent and instant chemistry that I really think they're going to go far.
Images: Byron Cohen/ABC