Score Big With 12 March Madness Party Ideas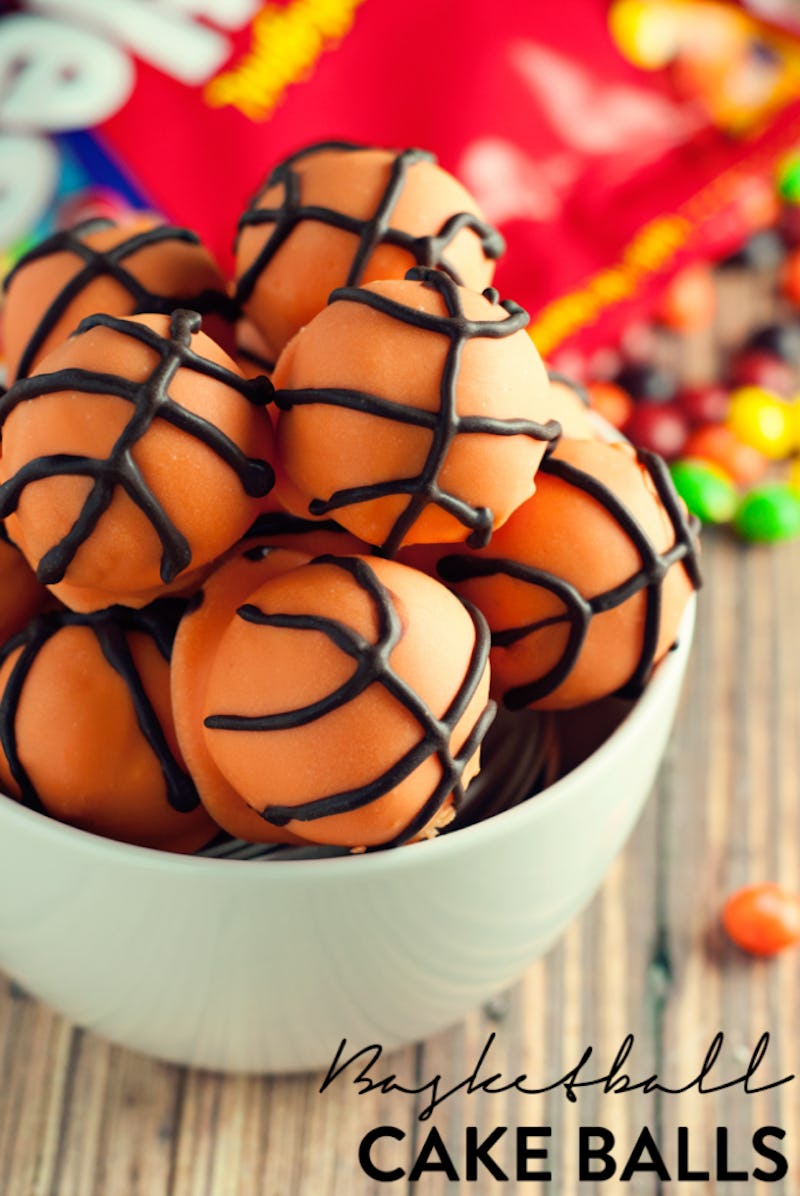 For sports fans, March Madness is basically an extended holiday. Celebration typically means hosting viewing parties, placing bets, and planning March Madness party ideas. One can argue that it's easier to order some pizza and call it a day. But where's the fun in that? Any time of the year that focuses on a theme or event is prime time to get creative.
Throwing a March Madness party is actually quite easy. Because the main attraction are the games themselves, you won't have to worry about entertainment or keeping your guests busy. That part will already be done for you. All you need to do is turn on your television and keep the game day food coming.
Even if you aren't a hardcore sports fan, you can still bask in the madness that is well, March Madness. It provides an awesome opportunity to discover how feminism is making moves in the NCAA. For example, you can learn about the women's March Madness or follow feminist March Madness players. How's that for a party conversation topic?
With these ideas, you can be sure that everyone has a good time at your party… regardless of who they're rooting for. Happy March Madness, friends!
1. Decorate with black, white, and orange
Choosing the right color palette is a must for any themed party. When it comes to March Madness, go for the simple trio of black, white, and orange. The black and white are basic neutrals, while the orange brings in that basketball-theme feel. Take it up a notch by bringing in the colors of one (or both) of the teams playing.
2. Dress in jerseys or stripes
Rep your team loud and proud with basketball jerseys. Don't have one? Simply curate an outfit featuring your team's colors. You can also go for black and white stripes, like this affordable tank top, to channel your inner referee.
3. Know the right dates and times
Take some time to figure out when specific games are airing in your time zone. This is crucial information for planning a viewing party. With this information, you can have your guests show up 30 to 45 minutes before the game is about to start.
4. Arrange a comfortable viewing area
Make it easy for your friends and family to enjoy the game by making your space comfortable. Clear the sofa of miscellaneous items and move things around, if necessary. Set up some extra seating space by placing large pillows or blankets on the floor. Don't forget to leave a clear path for people to take food and bathroom breaks, too.
5. Create a sports-themed playlist
Once the game is over, there's a good chance that the party will just be getting started. Keep the theme going with a playlist featuring sports-friendly tunes.
6. Make mouthwatering wings
It's no secret that wings are a staple at sports-themed parties. Keep the trend going by whipping up a batch of delicious wings, like these chipotle baked honey wings by Foodie Crush. Of course, you can't go wrong with basic buffalo or BBQ-flavored wings. Feeling like going all out? Whip multiple kinds of wings, and let your guests have at it.
7. Construct basketball cake balls
Take the cake ball trend for an athletic spin with this recipe by A Simple Pantry. Between the deliciousness and cuteness, there's a good chance this one will have your guests swooning.
8. Stock up on snacks
A viewing party isn't complete without an endless supply of snacks and delicious bite-sized foods. Keep your guests full by keeping a backup of shareable snacks to munch on. Chips, pretzels, and crackers are all ideal options.
9. Serve basketball sliders
Sliders are right up there with wings and snacks. And if you're making them for March Madness, why not make them look like mini basketballs? Yeah, you read that right. With this tutorial by Hungry Happenings, you'll score big with your guests.
10. Keep drinks in one place
For the sake of ease and clean up, designate one spot for both alcoholic and non-alcoholic drinks. This can be a table in another room or a space on the counter. And since viewing parties can get rowdy, your best bet is to choose an area that isn't close to the television. It will make sideline chit chat easier, too!
11. Record the game
Use technology to your advantage by recording the entire game. This will make it easier to replay the most intense and memorable moments of every game.
12. Add a hoop over the garbage can
In true basketball fashion, place a hoop over the garbage can. Amazon has several affordable options, such as this small hoop from SKLZ. Your guests will have no problem cleaning up after themselves!
For more party ideas, check out Bustle on YouTube:
Images: Sherrie Thal/Flickr; Target; Pexels; Pexels; Pexels; Foodie Crush; A Simple Pantry; Pexels; Hungry Happenings; Pexels; Morgue File; Amazon