10 Books To Read Before Graduating College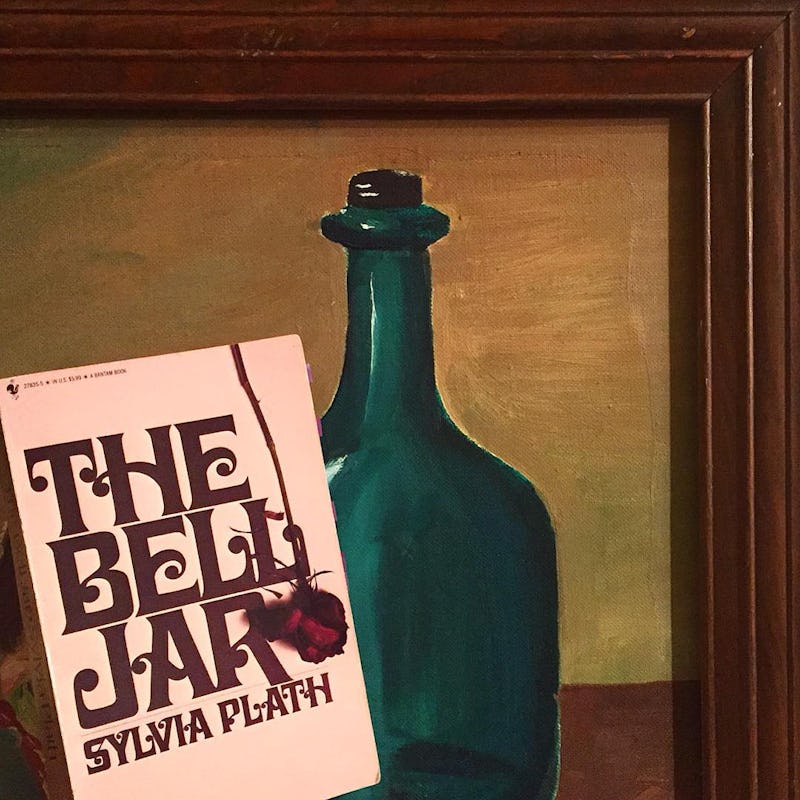 As March comes shuttering to a close, the warm weather brings with it a new feeling of dread. If you're a college senior, at least, graduation starts to feel awfully close, and you only have two months to finish off your list of books to read before graduating college (and figure out what to do with your life). You'd better start reading.
The most important advice I can give to any college senior is, of course, DON'T PANIC. It may feel like time is slipping away and life is dissolving into chaos, but things will work out. There's no exact right path when it comes to post-grad planning. So take a occasional break from studying (or staring vacantly at the wall in silent panic), and pick up a book. Reading can reduce stress. You won't be quite so frazzled trying to navigate finals and the job market and pre-graduation break ups. Plus, now is the time to pick up those books that you always meant to read at some point during college, or those books that you never quite got a chance to read in class.
You might even find that these books mean more to you now that your whole life is about to change. Maybe it's the elevated levels of stress, or the impending student debt, but there's nothing like a coming-of-age story right when you're about to come of age. So check out these books that you don't want to miss before graduation:
1. Americanah by Chimamanda Ngozi Adichie
If you haven't gotten around to reading Americanah yet, now is the time. Americanah is a beautiful jumble of a story about growing up, leaving home, and dealing with race, love, and all the other myriad facets of life. Even if you've never immigrated from Nigeria to America, you can identify with Ifemelu's rocky journey to adulthood. It's a book about self-invention, and it's the perfect read for anyone on the edge of a big change.
It's rare when you can find a book that will make you weep with anger over the patriarchy on one page, and laugh over reviews of the Sweet Valley High books on the next. Roxane Gay's collection of essays on feminism, pop culture, and everything in between is a wonderful companion as you step into the so-called real world. It's a sharp, funny look at the culture wars that constantly rage around us, and why it's OK to be a bad (or rather, imperfect and totally human) feminist.
The sexism portrayed in this book will probably enrage you. The level of nerdiness will either confuse you or make you smile (there are numerous Lord of the Ring allusions). The incredible amount of history and raw human emotion crammed into every page will make this coming-of-age story well worth reading. It's a warm, humorous, tragic epic of Oscar Wao and his desperate search for love, and it's a truly inventive read.
Yes, you probably read this in high school (or at least, you were supposed to). But if you somehow weaseled your way out of reading The Great Gatsby, you should know that there's a reason it's hailed as the Great American Novel. It's a charming, bitter critique of the "American Dream." It might have been written about the jazz age, but it's sure to resonate with college seniors about to step out into a brutal job market in a country with drastic income inequality.
If you've ever struggled to fight your inner demons, or felt yourself drowning in your own emotions, then you will understand where this book is coming from. Even if it's been smooth sailing for you, The Bell Jar is a stunning look at what it's like to live inside a breakdown. True, it's not a book to turn to if you need cheering up. It is, however, a book to turn to if you need to be understood, and if you want an honest look at the darker side of coming of age while struggling with mental health.
One Hundred Years of Solitude is not just the story of the rise and fall of a single person, but of a whole town. It's the sort of book that makes you re-think what storytelling can accomplish. Marquez has created a fictional town and a fictional family with a rich fictional history, and yet it all feels so very real, despite the occasional girl floating off into the sky. It's a singular reading experience that will jolt you out of your everyday thinking, and it's a book to read before you settle your life into any one track.
7. Hamlet by William Shakespeare
Yes, Hamlet. It's so much of a classic that it's pretty much a cliche. But Hamlet is, nonetheless, one of the greatest pieces of writing in the English language. If you've ever found yourself frozen with indecision, or so fed up with everyone around you that you might as well pretend to go crazy, then Hamlet is the play for you. It's the classic tale of indecision for a time in your life when indecision is everywhere.
Here, finally, is a book to read if you need some cheering up in your senior spring. It's a memoir about being a young person and graduating college, sure, but it's also such pure, snarky fun. Mindy Kaling is so endlessly upbeat and witty, it's impossible not to fall in love with her. This is the book that will rescue you when it's 2 am and you need a break from your term paper, and you also need a cupcake and a hug.
...and we're back to not-so-cheerful books. But still, The God of Small Things is a novel that can't be missed. Roy has a supremely inventive writing style, filled with baby talk, made up words, beauty, and intense grief. This book is a masterpiece on the end of childhood and coming to terms with the injustices of society. It's a cleverly written book to make you laugh, think, and cry all at the same time (which you'll be doing all through your last college semester anyway).
Last but not least, you need a good old fashioned inspirational read before you head out into adulthood. So why not J.K. Rowling's beloved Harvard commencement speech about failure and imagination? You're going to need both failure and imagination from here on out. Plus, it's J.K., the queen of everyone's childhood bookshelf. It's a short book, but it delivers all the inspiration you could ever possibly want.
Images: mybookbath/Instagram