This Refugee Poem Has A Hidden Message In It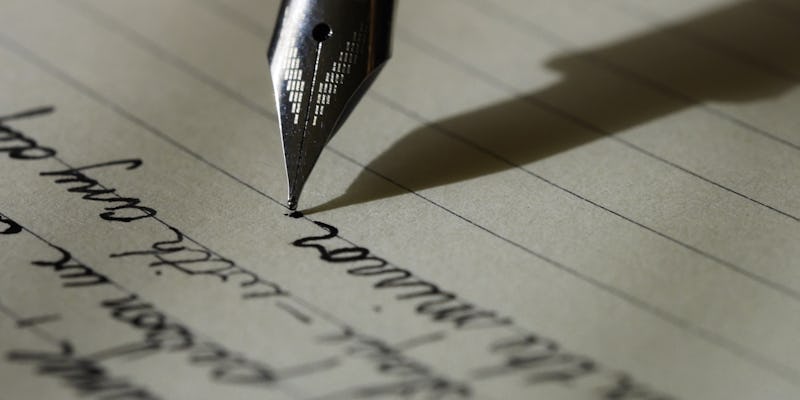 It isn't typical after high school for most of us non-English majors to appreciate the beauty of poetry. But would you change your mind after reading a poem about refugees with a hidden message? I think so. Last week, a British poet Brian Bilston shared a poem he wrote called "Refugees" on Twitter. After reading it myself, I see a powerful statement about the mindset we have about immigrants and how we need to change it.
We are culturally trained to think of immigration as a "thing of the past" — something that doesn't really concern us right now. In America, immigration is the backbone of the entire country's history, but it's swept under the rug as a historical snapshot instead of an ongoing reality. Immigration happens every single day, and our attitudes towards people leaving their homes for a better life needs to be addressed. With political rhetoric slamming these people on national television, I cannot help but take the topic seriously. This poem hit me hard, as I am both an immigrant and a Jewish person whose roots have been historically shifted by forced occupation. I feel the poem Bilston wrote is just the thing to show people how our attitudes and perspectives effect everything around us.
Like any good piece of art, this poem requires two or more readings, as well as analysis of what the words mean. I encourage you all to read it and share it, because we have been too passive about what has been going on in Europe for the past few years. Below is the full poem:
The reactions to the poem were overwhelmingly positive. Just looking at tweets like this makes me feel like the world still has a place for goodness to flourish. I tend to get very sad and feel helpless about big problems and issues, so seeing people welcome a positive poem like this makes me feel really light.
I think we should all agree that Brian Bilston should be nominated as Twitter's official in-house poet. In fact, I nominate him based off of the instructions at the end of the poem. While the open ended-ness and mystery of poetry is something I like about the medium, in this case, the author telling the reader to read it again was crucial. Also, I think he has been handling the reactions of the Twitterverse really well — as shown by this interaction:
Long live poetry!
Images: Pixabay