Paige & Mark Innovated On 'DWTS'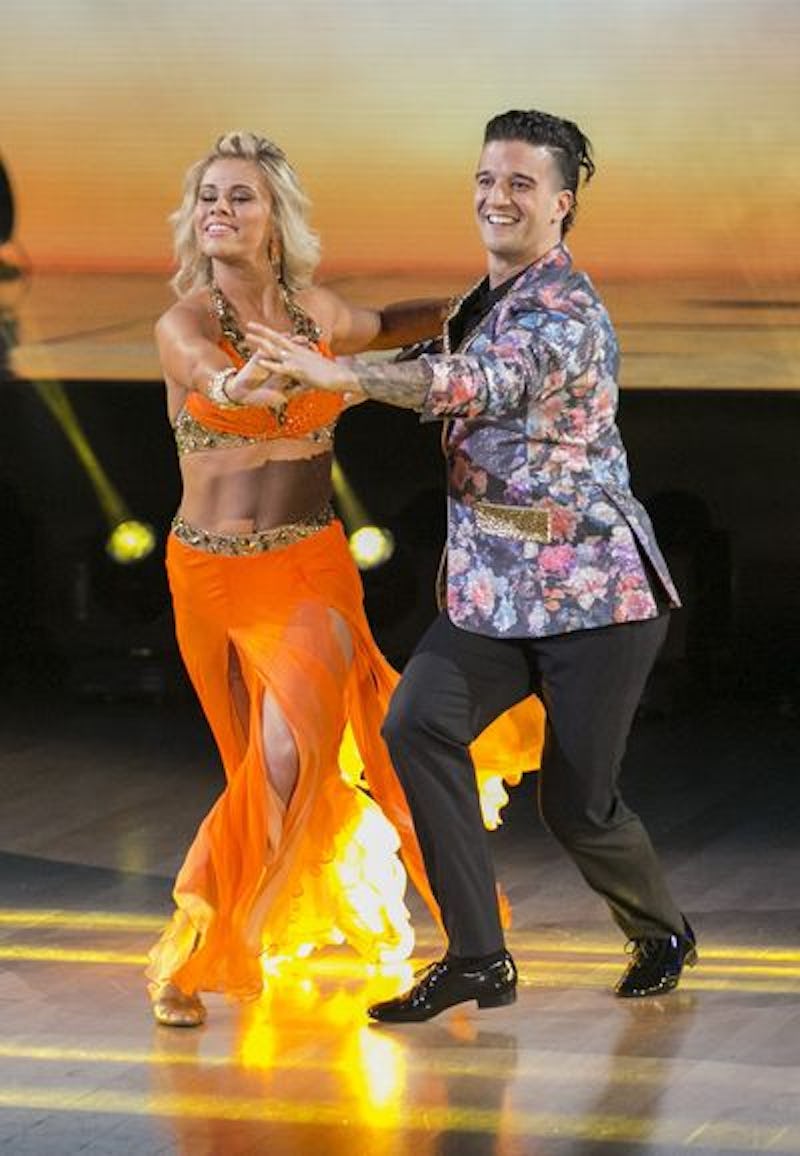 With so many seasons of Dancing With The Stars behind us, sometimes, the dances can feel a little stale. There's usually a Disney week, a Latin week, a week where the contestants dance to a song that was a hit during their year of their birth. Mark Ballas, ever the innovator, luckily keeps pushing the boundaries of the show to make it interesting. He choreographed quite the number this week — Mark Ballas' innovative paso doble took Dancing With The Stars to a new level.
Mark's partner is UFC fighter Paige VanZant, and for "Most Memorable Year" week, she went back to 2014, which was her first year as a UFC fighter. Paige told the story about how she was so severely bullied in school that she went from being a 4.0 student to never even showing up to classes. People literally used to throw garbage to her, which, what? What kind of monsters were at her high school? Anyway, fighting gave Paige her power back, and she pretty much started kicking butt the second she stepped into the ring. For their paso doble, Mark created a mini UFC ring and had them dance the number inside, staging the whole thing like a fight. It was super cool and really interesting to watch.
Did all the judges like it? No. Of course Len Berman was all, "that didn't look like a paso!" Carrie Ann Inaba brought up a good point, though — she said that the show has to evolve, and it's through interesting numbers like Mark and Paige's that the show will do that. Can I get an amen, Carrie Ann? I want more numbers like that and fewer drapey, weird contemporary dances to weird songs. Since Paige seems down for it, I hope Mark continues to be a trailblazer for the rest of the season.
Images: Adam Taylor/ABC