'How I Met Your Dad's Greta Gerwig Isn't the First Indie Star to Shake Up Primetime TV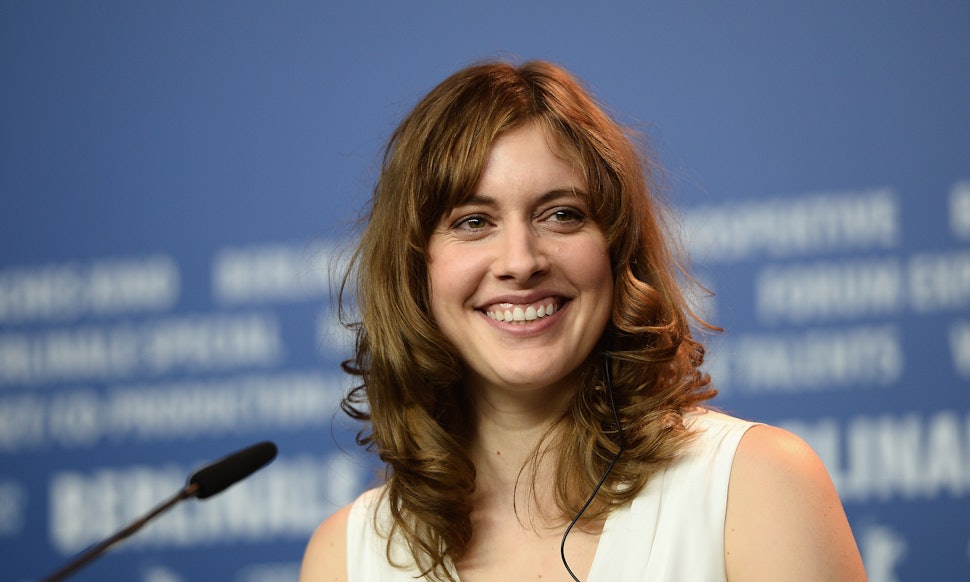 Ian Gavan/Getty Images Entertainment/Getty Images
Rarely does any CBS show elicit controversy, but when it was announced on Tuesday that actress Greta Gerwig would be starring in How I Met Your Dad, a spinoff of hit How I Met Your Mother, it was as if the network had decided to cancel HIMYM altogether with a quick "spoiler alert: they met." The casting of Gerwig, an actress best known for indie movies like Greenberg and Frances Ha , caused an uproar with fans and critics, with many saying that a star of low-budget films was an odd, if not bad, choice for a leading role in a network series. Opponents argued that HIMYD would be a step down for the Golden Globe-nominated Gerwig, or that the show would be better off with a TV actress as the lead.
Yet while Gerwig's casting is certainly surprising, it might not be so bad. In fact, it has the potential to be great — just ask these 6 indie actors who made the crossover to mainstream TV, shaking up the system and making television way more interesting.
Image: Getty Images
Zooey Deschanel
When it was first announced back in 2011 that Zooey Deschanel would star in New Girl, a FOX sitcom, fans of the actress were a little confused. The star of (500) Days of Summer was finally making it big in the film world, and she was choosing to leave it all behind for a half-hour TV comedy? Yet while the first season of New Girl induced a lot of "I know her from somewhere…" reactions, the show's steadily picked up fans and acclaim, and now, Deschanel is a bona-fide star, her indie cred only adding to her "adorkability."
Image: FOX
Mindy Kaling
When Kaling joined the staff of The Office in 2005 as a writer and star, she was as far out of the mainstream as it gets, just an unknown actress whose biggest claim to fame was a play called Matt & Ben. Few could've predicted that Kaling would soon become an Office scene-stealer and the creator/writer/star of her own show. Now, The Mindy Project, the first sitcom to star an Indian-American ever on TV, is in its second season, with soaring ratings and a fanbase that keeps growing.
Image: FOX
Mark Duplass
The League may not be as popular as New Girl or Mindy, but it does share one big similarity: the indie cred of its leading star. Mark Duplass, a filmmaker best known for helping introduce "mumblecore" to American audiences along with his brother Jay, is an unlikely choice for the star of an FX sitcom. Yet Duplass' indie background has made The League feel more grounded, and the show has certainly boosted the actor's mainstream visibility.
Image: FXX
Lena Dunham
To say that Lena Dunham has shaken up TV is an understatement: in the two years since Girls had its series premiere, it's garnered ten Emmy nominations, made stars of its ensemble cast, and elicited opinions out of every critic in America. Whether you love it or hate it, there's no denying that Girls is a cultural phenomenon, the prime influence for the barrage of recent "twenty-somethings just figuring it out" shows and films (see: Looking, Broad City, Frances Ha). And it's all thanks to Dunham, formally the Indie Spirit award-winning force behind Tiny Furniture and other low-budget films.
Image: HBO
Kerry Washington
Try to imagine Scandal without Kerry Washington as Olivia Pope, and you can't; the actress is so fit for the ABC drama that it's impossible to think of anyone else in her place. Yet when Washington was first cast as the secretive fixer, it came as a bit of a surprise, because the actress had a resume full of indies. From Mother and Child to The Last King of Scotland to Indie Spirit-nominated The Dead Girl, Washington was the farthest thing from major network star — and yet here she is, as the lead in one of TV's hottest shows.
Image: ABC
Kat Dennings
Okay, "shaking up TV" might be a bit of an exaggeration for 2 Broke Girls, the CBS sitcom that's known more for its racial stereotypes than its brilliant plots, yet the series pulls in consistently high ratings and is a fan-favorite, thanks in large part to indie darling Kat Dennings (Nick and Norah's Infinite Playlist) in the leading role.
Image: CBS