This New 'RHONY' Clip Brings The Drama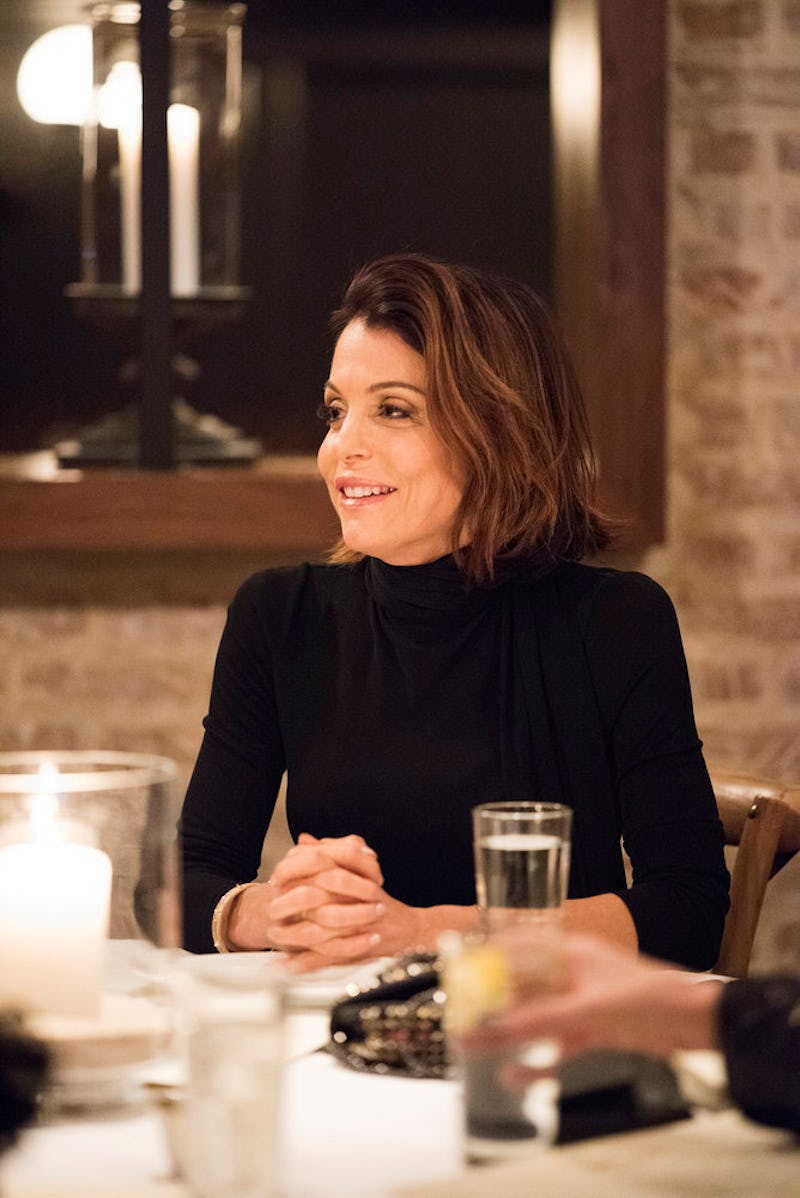 Just when you thought your week was going to be ordinary and kind of boring, The Real Housewives of New York are back with another episode — and, man, do these ladies know good drama. Because in the latest clip from Wednesday night's episode, Bethenny Frankel confronts Dorinda Medley about her boyfriend, John, and things get super heated, super quickly. And then, just like that, the old Dorinda is back again. Just when you thought she might be lost forever, she's back with a vengeance, standing up to Bethenny Frankel and defending the man she loves.
This is what I love about Dorinda: When she feels strongly about something or someone (how she was raised, for example, or the man she loves), she isn't afraid to put her foot down and stop that nonsense before it even starts. So when Bethenny says in the clip, "This summer, in my house in the Hamptons, John comes in and starts pitching me business ideas where you're not there," Dorinda is quick to defend her boyfriend. She calls what Bethenny is saying "bullsh*t," and says "we're going to stop that right now."
And while plenty of people might read her aggression as, well, aggressive, I see it as pure strategy. This way, she's in control of the conversation and letting people know that she isn't going to let them talk badly about the people and things that are important to her. In a group full of powerful women where everyone's reputation is on the line, I don't blame her for not wanting to go there.
And, trust me, she barely lets Bethenny get a word in edgewise before she's putting her on blast and shutting her down. Even Bethenny, who is usually the loudest one in the bunch, is forced to play the calm card in the face of Dorinda's insistence. She dials back her accusation and keeps a steady tone as she levels her final accusation at Dorinda: "You keep selling John to us, and we're not buying."
We'll have to wait until Wednesday night to see how the scene ends, but it's clear that the old Dorinda is definitely back, and I'm sure the show is going to be so much better for it.
Image: Bravo