5 Stages Of Getting A Destination Wedding Invite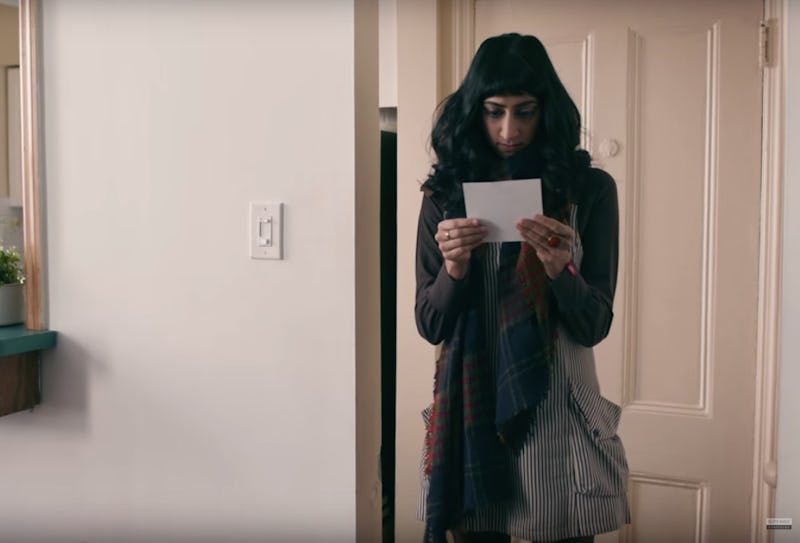 Spring is rolling in fast, and we all know what that means — 'tis the season for receiving tons of wedding invitations. And, as Elite Daily's "5 Stages of Getting Invited to a Destination Wedding" video shows, some invitations are more welcomed than others. Whether you love attending nuptials or dread the lengthy and predictable event, getting invited to a wedding is bound to provoke some sort of reaction. And it's a simple fact that this reaction grows exponentially when it comes to destination weddings. The logistical and financial cost of attending a wedding is significant enough when said wedding is in town, but when it comes to destination weddings, receiving an invitation can provoke a real internal struggle.
Elite Daily nails this all-too-real struggle with its witty video, where one woman receives an invite to her gal pal's destination wedding. A destination celebration might seem like a good excuse to take a trip to Mexico, but the reaction is never that simple. Sure, the video is a joking interpretation of how we feel when we receive wedding invitations in the mail, but these girls are pretty endearing and hit all the right notes. Honestly, who wouldn't make a list of pros and cons when making a decision of this magnitude? Check out the cute video below:
Regardless of whether or not your destination wedding RSVP resolves itself in quite the same way as these women, chances are you can relate with the five stages of emotions that come along with the invitation. So what exactly are those five stages? Let's break them down, shall we?
1. Terror
That overwhelming initial shock that greets you when you realize there aren't just takeout menus in your mailbox. Also, no plus one? Rude, Carol, rude.
2. Pros and Cons List
The methodical list, aka "The Friendship Audit," as conducted by Christie's roommate the ex-Wall Street banker.
3. Raising the Funds
Sometimes, selling your teenage belongings on eBay just doesn't cut it when you're trying to purchase a flight to a luxury resort in Mexico. This certainly makes all those ridiculous GoFundMe causes more relatable.
4. Dark Night of the Soul
Cue dramatic music and a lot of despair over an impossible choice — do you go, or do you stay home?
5. Confession
Because even the most reasonable reaction — telling your engaged friend about your financial stress — might not turn out as expected.
Images: Elite Daily