9 Books To Read If You Loved 'The Sympathizer'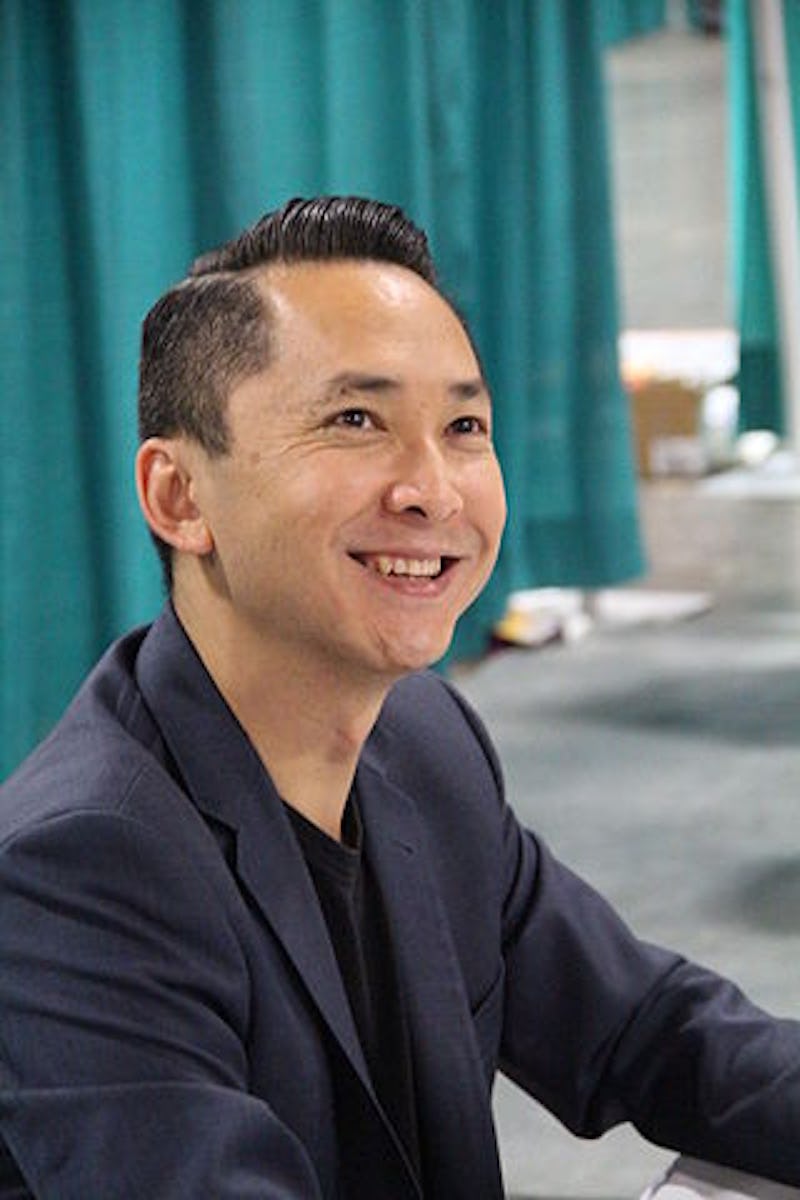 The 100th annual Pulitzer Prize winners were announced today, and debut novelist Viet Thanh Nguyen took home one of the biggest prizes, the 2016 Pulitzer Prize for Fiction. If you feel the same way about his novel as the selection jury did, then I have even more amazing news for you: there are other great books to read if you loved The Sympathizer .
Set in 1975 Saigon, The Sympathizer follows a captain of the South Vietnamese army, a man who has sworn his allegiance to them, but secretly supports the Communist cause and reports his observations back to the Viet Cong. While acting as a spy for the other side, the captain becomes a trusted ally to a South Vietnamese General who allows him to escape the country. While the General and his men seek refuge in Los Angeles, the captain performs his duties as soldier for the South and as a Communist spy, and finds himself torn between the cause he believes in and the people he is loyal to.
A stunning novel that expertly blends history, politics, drama, and emotion, The Sympathizer is an unforgettable war story that tells the often unheard side of the story. Once you'e finished Viet Thahn Nguyen's Pulitzer Prize-winning novel, try one of nine books you might love just as much.
1. Nothing Ever Dies: Vietnam and the Memory of War by Viet Thahn Nguyen
A nonfiction selection from the newly awarded Pulitzer Prize-winning author Viet Thanh Nguyen, Nothing Ever Dies thoroughly explores the Vietnam War, a war the Vietnamese call the American War, from all sides. Drawing from a wide array of books, movies, photos, souvenirs, and even video games, Nothing Ever Dies looks deeply into the past in an attempt to reconcile in the present and forge ahead into a more positive, united future. A well-researched and deeply personal book, you'll be intrigued as ever to read more of Nguyen's thoughts on the conflicts in Vietnam.
2. Monkey Bridge by Lan Cao
There are dozens and dozens of books, fiction and nonfiction alike, about the Vietnam war, but what happened after the conflict? Lan Cao's Monkey Bridge answers that question with a story that chronicles Vietnamese American experience through the eyes of teenager Mai and her mother Thanh, two women struggling with their family's past and their uncertain future. A thought-provoking story about identity and ancestry, Monkey Bridge is a must-read for fans of The Sympathizer.
3. All The Light We Cannot See by Anthony Doerr
Last year's recipient of the Pulitzer Prize in fiction, Anthony Doerr's All The Light We Cannot See is another war story that explores both sides of the conflict, this time, World War II. When their paths collide in 1944 France, a young blind girl, Marie-Laure, and a Nazi soldier, Werner, form an immediate and intense relationship that will change both of their lives forever. Beautifully written and compulsively readable, All The Light We Cannot See will delight fans of Nguyen's novel.
4. We Should Never Meet: Stories by Aimee Phan
In We Should Never Meet, Aimee Phan's collection of eight linked stories, four orphans give a voice to the children of "Operation Babylift," the massive evacuation and relocation of orphaned Vietnamese children who found a new home in California's "Little Saigon." A deeply emotional book that will have you reaching for the tissues, We Should Never Meet is a powerfully stirring collection that will intrigue readers of The Sympathizer.
5. The Things We Do To Make It Home by Beverly Gologorsky
War novels often recounts the impact of violence and conflict on the soldiers, but Beverly Gologorsky's remarkable novel The Things We Do to Make It Home explores the destructive effect it has on the wives, partners, and children left behind. A poignant story about love, loss, and shattered dreams, Gologorsky's novel is another captivating war novel that is illuminates another side of the story often left untold.
6. Those Who Save Us by Jenna Blum
A somber look at World War II told through the experiences of a German immigrant desperately trying to piece together her mother's past, Those Who Save Us is a provocative novel of love, family, identity, and war. Trudy, a German history scholar, knows little of her life or her mother's life before they fled Germany during the war, but a picture of her and her mom with a Nazi officer sends her head first into an investigation of her family's past. What she finds along the way will keep you turning the pages as fast as you did when you read The Sympathizer.
7. Dragonfish by Vu Tran
Another novel that explores the reverberating effects of the Vietnam War, the fall of Saigon, and the immigrant experience, Dragonfish mixes history and mystery to create a unique page-turner. After his ex-wife Suzy disappears, Robert is blackmailed by her new husband to track her down, but what he learns about her life and the secrets she left behind long ago changes everything he thought he knew. Suspenseful and intriguing, Dragonfish tells a Vietnamese immigrant story like you've never read before.
8. Leaving Berlin by Joseph Kanon
Another highly acclaimed war novel, Joseph Kanon's Leaving Berlin is a thrilling spy story of love, loss, and loyalty. When Jewish American immigrant Alex Meier find himself again a persecuted person in his country, he makes a deal with the United States to act as a double agent for CIA in his native Berlin. When he finds out the person he is supposed to spy on is the woman he once loved, things get more complicated than anyone ever imagined. An exciting, twisty tale, Leaving Berlin is an action-packed read you won't want to put down.
9.Vietnamerica: A Family's Journey by GB Tran
In his graphic memoir, GB Tran recounts his own family's story of coming to America. Born to parents who fled Vietnam during the fall of Saigon, Tran's family saga includes a traitorous grandfather, an unfaithful grandmother, and terrified parents seeking a better life for themselves and their children. An extraordinary story of conflict, survival, and family history, Vietnamerica is unlike anything you've ever read.
Images:Wikimedia Commons