Today's New Movies Follow A Valentine's Day Trend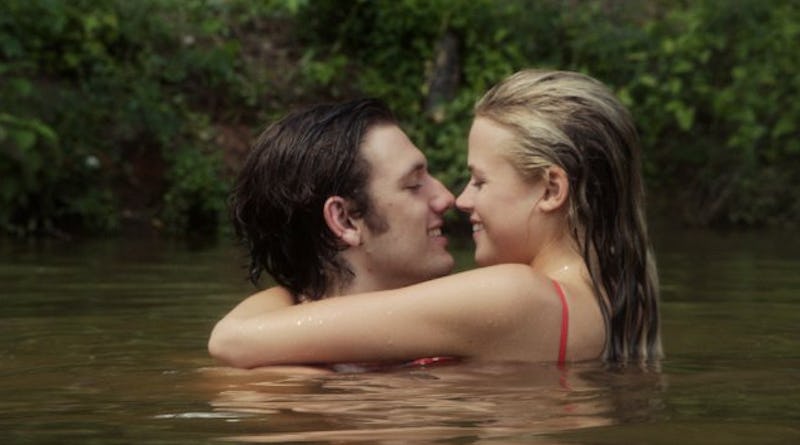 Four new movies are being released on Valentine's Day just in time for you to go hate watch with your boo. The thing is, February premieres aren't usually the best movies and they all tend to be romantic comedies or action flicks. For instance, today's new releases are Endless Love , 3 Days to Kill , About Last Night , and Winter's Tale. The February release thing goes deeper than just that this month not tending to not get Oscar-worthy films. There is a pattern to exactly what type of movies are released around Valentine's Day. At this point it should come as no surprise that if you go for a Valentine's movie date, you'll have to choose between love, fighting, or something supernatural.
This year's four films fit specific categories. Endless Love is a dramatic romance (that's right, it's not a horror movie) and was somehow not based on a Nicholas Sparks novel; 3 Days to Kill, the straight up action movie; About Last Night, the rom-com; and Winter's Tale, a romance with supernatural aspects.
Now, let's look at last year — February 14, 2013.
Safe Haven - A dramatic romance. Based on a Nicholas Sparks novel this time! Like Endless Love, it also has gotten pretty terrible reviews: Endless Love has an 16 percent rating on Rotten Tomatoes, Safe Haven has 12 percent.
Beautiful Creatures - Supernatural! Love! Similar-ish to Winter's Tale expect that it's about magical witches instead of a dude that can resurrect his soul mate.
A Good Day To Die Hard - Obviously an action movie.
What about 2012 you say? Well, no movies were released on Valentine's Day that year, but we'll look at Feb. 10, 2012 instead.
Safe House - Pure action.
The Vow - Another dramatic romance. This one is not Nicholas Sparks, but because it is about love and memory loss and has Rachel McAdams, it might as well be.
Journey 2: The Mysterious Island - Guess they doubled up on action in 2012
Just for fun. Let's check out Feb 11, 2011.
Just Go With It - Rom-Com!
The Eagle - Action!
Justin Bieber: Never Say Never - Oh, Biebz! You've broken the streak! I think a lot of people (eleven-year-olds) would agree Bieber was a little supernatural around this time. That counts.
Images: Universal Pictures; Sony Pictures