Parent-Friendly InchBug Is Headed To 'Shark Tank'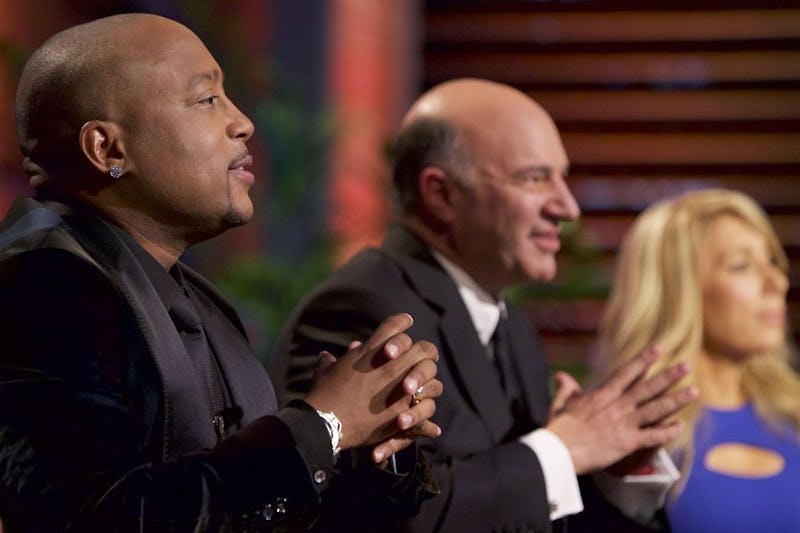 First founded in 2005 by mother/entrepreneur Brenda Lee Feldman, InchBug is coming to Shark Tank this week, seeking an investment in the company that sells products for parents of young children. As such, all of their offerings are designed with an aim to help simplify the often hectic lives of parents. As Feldman herself explained to Kids Today Online, "Necessity is the mother of invention, and that's how these products came into being ... They are the result of busy, harried parents finding solutions to everyday problems in order to save time and stress."
Orbit Labels are what first put their company on the map. Simple and effective, the Orbit Labels are colorful and customizable stretchy bands meant to fit around containers of various sizes. You can buy Orbit Labels on the InchBug website in packs of four; the 3D icon labels cost $13.95 per pack, while the original labels are $12.95. Since they're non-stick, they're easily reusable (as well as washable), and are perfect to use as name tags for your kid's bottle, or something similar. They're also well-suited for the at-times confusing daycare environment, where every single item needs its own label to prevent it from getting lost.
Oh, and in case reusable label bands aren't your thing, they also sell your standard adhesive labels, made to fit a number of different items (which are, of course, suitably adorable). Adhesive labels are also available on the InchBug website, where prices vary, depending on the type of labels, from $8 to $12 per pack.
Their newest innovation, and therefore the one most likely to get Shark Tank screentime, is the My Drinky, a double-handled (and easy to hold) case that fits around juice boxes. It helps ensure that the juice box (or pouch, if we're talking Capri Sun) stays upright, and perhaps most importantly of all, it makes sure the kids can't squeeze it too hard, thus eliminating a good percentage of messes. On the InchBug website, they are available in five different colors and cost $9.95 each, and each one features a rather adorable mouse face (the handles double as oversized ears).
Pretty cute, right? As Feldman further explained to Kids Today Online, "InchBug's My Drinky, Orbit Labels, and Adhesive Labels, as well as all our other products, are affordable, perfect holiday gift choices for kids, moms, and even teachers." Plus, they're currently in early talks with Buy Buy Baby (a subsidiary of Best Buy), according to the Austin Business Journal, which could mean big things for the company and might further drive interest. Hopefully, the Sharks will be charmed by that possibility and the colorful products InchBug is bringing to the Tank.
Images: Beth Dubber/ABC; InchBug (3)