The Logan Family's Back! — COVER REVEALS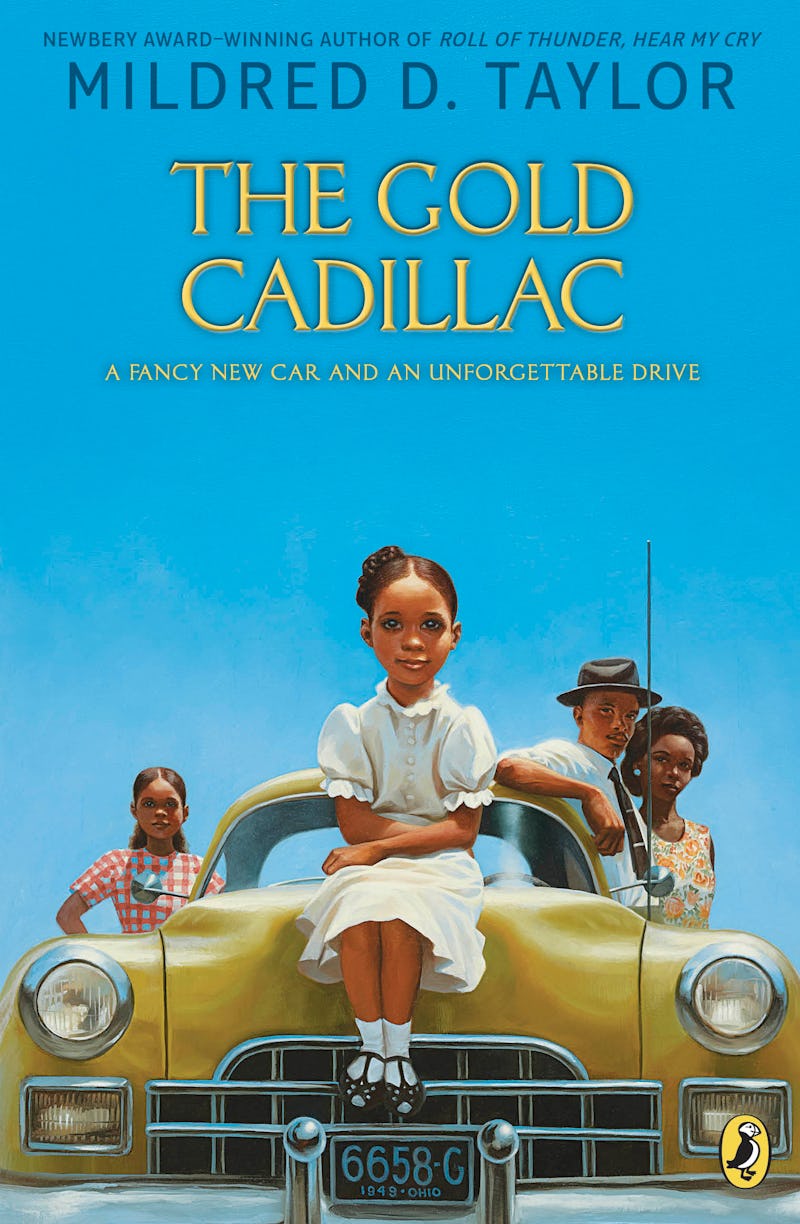 Mildred D. Taylor's iconic book series about the Logan family is getting a new lease on life. In honor of the 40th anniversary of Roll of Thunder, Hear My Cry , the most famous of Taylor's novels, Penguin Young Readers are re-releasing books from the series with brand new covers. And they look beautiful. It may have been four long decades since Roll of Thunder first captured our hearts (and scooped a Newbery Medal to boot), but these new covers make the whole series seem completely fresh.
Penguin Young Readers have also partnered with the We Need Diverse Books campaign to launch the Roll of Thunder Publishing Contest, which encourages submissions from ethnically diverse authors writing for children aged 8 to 14. As Mildred D. Taylor herself was discovered through a similar initiative (the Council on Interracial Books contest), this is a particularly fitting way to honor her. The contest opens on April 26th, and who knows — perhaps in another 40 years, we'll be celebrating the anniversary of the next great book series from a BAME writer!
The gorgeous new covers on Taylor's Logan family series have all been illustrated by Kadir Nelson, the artist behind a number of other inspiring children's books that celebrate black history. The covers are in some ways sad and serious, just like the books themselves, which don't shy away from the harsh truths of racial injustice — but they are also as striking and powerful as Mildred D. Taylor's wonderful words deserve.
See what I mean below!
Mississippi Bridge
During a heavy rainstorm in 1930s Mississippi, 10-year-old Jeremy Simms watches black passengers being roughly ordered off a bus to make room for the white passengers. What follows is a terrifying moment that will change the lives of the townspeople forever.
Song of the Trees
The Song of the Trees is the one that started it all. This 1975 novella introduces the Logan family, as they fight to save the trees on their land from being cut down.
The Friendship
Tom Bee, an elderly black man, saved white shopkeeper John Wallace's life as a child — but in the racist Mississippi of the 1930s, John Wallace still won't allow his old friend to address him by his first name. At John Wallace's store, the Logan family witness the terrible end to their friendship.
The Well
During a drought, the Logan family share their well with all their neighbors — regardless of skin color. But young David Logan witnesses how the tensions between his black and white neighbors lead to profound consequences.
The Gold Cadillac
Lois and Wilma face institutional racism for the first time when their family drives their new gold Cadillac into Mississippi — and they are met with nothing but suspicion.
Images: Courtesy of Penguin Young Readers