21 Songs You Blasted During The Summer Of 2000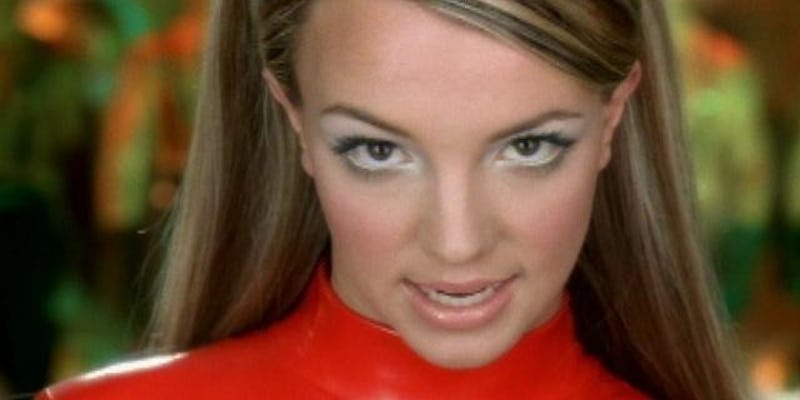 It's hard to believe that the year 2000 was 16 years ago. I feel incredibly old just writing that sentence. Life seemed so much simpler back then though, didn't it? *NSYNC were still together and everybody loved them. "I Try" by Macy Gray was everywhere, and most people knew all of the lyrics. Destiny's Child were taking over the world, and no one knew just how huge a superstar Beyoncé was about to become (all hail the Queen!). Revisiting hits from 2000 is actually super fun and brings back so many memories. So what were some of the songs we listened to in the summer of 2000? This list is guaranteed to give you all of the feels.
From Justin Timberlake's unforgettable style to bands like Matchbox Twenty and Wheatus, the year 2000 was responsible for so many classics. You're about to be transported back to school, camp, hiding out on the sofa watching episodes of Dawson's Creek — whatever you were doing during the summer of 2000. This playlist will remind you of what life was like before Facebook, when not all of your friends had mobile phones. It's difficult to think that far back, I know, but you won't regret listening to these songs again. Trust me.
1. "Can't Fight The Moonlight" — LeAnn Rimes
Basically, every song from the movie Coyote Ugly is a classic as far as I'm concerned, and I'm not ashamed to admit I listen to this on the regular.
2. "It's Gonna Be Me" — *NSYNC
Before Justin Timberlake went solo, he created masterpieces with the band that we couldn't stop listening to.
3. "Oops!... I Did It Again" — Britney Spears
An instant classic by the original pop princess.
4. "Bye Bye Bye" — *NSYNC
More *NSYNC, because when something's this good, you just can't get enough.
5. "Adam's Song" — Blink 182
Enema Of The State was an addictive album which was playing on repeat in my house constantly in the summer of 2000.
6. "Californication" — Red Hot Chilli Peppers
A total classic! Every party needs a little Red Hot Chilli Peppers.
7. "Teenage Dirtbag" — Wheatus
Taken from the movie Loser, and with a music video featuring Jason Biggs, "Teenage Dirtbag" is one of the best songs of all time. Fight me.
8. "Last Resort" — Papa Roach
While I wasn't listening to this, somebody was, and it was probably you.
9. "Minority" — Green Day
A Green Day song had to feature somewhere, right?
10. "Wonderful" — Everclear
This song is totally cute. That is all.
11. "Come On Over (All I Want Is You)" — Christina Aguilera
Christina Aguilera is still amazing, but I like how, in the year 2000, her outfits matched the walls.
12. "I Need You" — LeAnn Rimes
More LeAnn Rimes. No judgement.
13. "Maria Maria" — Santana featuring The Product G & B
Santana really stole the show at the start of the Millennium.
14. "He Wasn't Man Enough" — Toni Braxton
Toni Braxton was the soundtrack to almost every school dance when I was a kid.
15. "Aaron's Party (Come And Get It)" — Aaron Carter
I don't want to call this a classic, but it is, right?
16. "I Think I'm In Love With You" — Jessica Simpson
Jessica Simpson is my bae. Haters can hate.
17. "It's My Life" — Bon Jovi
How did this come out in 2000? Feels like it was released last week.
18. "Jumpin', Jumpin'" — Destiny's Child
All bow down to the Queen.
19. "Who Let The Dogs Out" — Baha Men
I'm sorry.
20. "Still" — Macy Gray
2000 was a great year for Macy Gray. While "Still" was nowhere near as popular as "I Try," it's a total time capsule.
21. "Case Of The Ex" — Mýa
Mýa is awesome, and I'm making this song my current jam starting now.
Every song on this list is a blast from the past and makes me want to throw a Millennium-themed party, because how cool would that be?
Image: BritneySpearsVEVO/YouTube