The S'mores Frapp Isn't Going To Be Around Long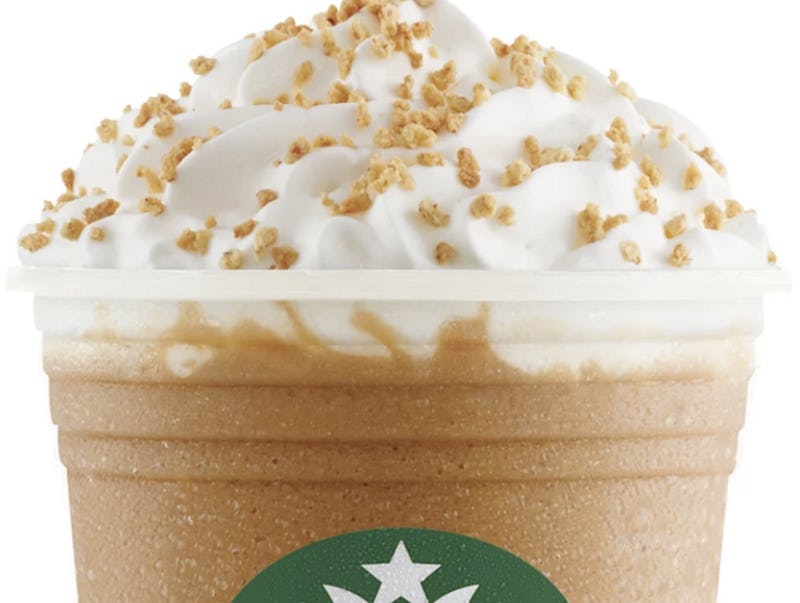 Summer is around the corner and everyone is celebrating, including Starbucks. In honor of the season, the coffee chain is bringing back the popular Starbucks S'mores Frappuccino, a customer favorite that first made its debut last spring and is now returning to stores for a limited time only. When is the Starbucks S'mores Frappuccino available, you might be wondering? I'm so glad you asked.
In case you need a refresher, the S'mores Frappuccino consists of marshmallow-infused whipped cream and milk chocolate sauce blended with coffee, milk, and ice, and topped with a graham cracker crumble. First unveiled last April, the drink quickly became a favorite among customers. Unfortunately, as a seasonal beverage, it wasn't around for long, so many people didn't get a chance to try it (or maybe to try it enough times).
Luckily, the Frappuccino is now available once again and you have several months to get to your nearest Starbucks to buy one. According to Starbucks, the drink will be available at locations across the United States and Canada from April 23 through the end of summer, or while supplies last. Though prices may vary depending on where you live, a tall size (or 12 ounces) of the S'mores Frappuccino will likely cost somewhere from $4.25 to $4.95.
With the sun shining and the weather finally getting warmer, the delicious, frosty frapp is the perfect way to cool off. So head to Starbucks, grab your S'mores-themed drink, and enjoy.
Image: Starbucks