'Bachelor' Star Lace May Have Found Love IRL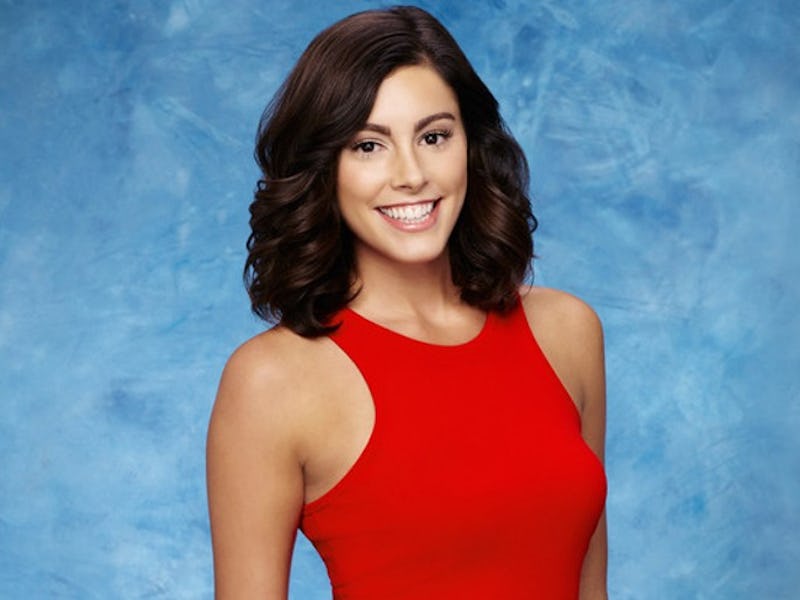 The upcoming season of Bachelor in Paradise has been shrouded in mystery. The only thing that seemed pretty solid was Lace Morris participating in Bachelor in Paradise Season 3, after Chris Harrison asked her to join the show during an episode of Bachelor Live. Lace didn't pass on the offer, and said, "I have a few months to decide. I'm still working on myself. I'm keeping it in mind." That wasn't a definite yes, but I was still hopeful of her participation. But now, I don't know what to think. If you follow Lace on Instagram and Snapchat, it seems like Lace might have a boyfriend. So what does this mean? Will she still be on Bachelor in Paradise?
Bustle has reached out to Lace for comment, but has not yet heard back.
Lace has posted two photos with a dude named Bobby Barczyk — or at least that's what I have surmised based on Lace's tags — on Instagram, in which she called him "the boy" and "this babe." It's hard to tell exactly how serious this relationship is or if they even are officially dating at all. But if you ask me, if she's in a relationship it would be strange if she went on a reality TV show to find love. But then again, who knows if they will still be together by the time BiP starts filming.
Last year, Bachelor in Paradise 's second season filmed from June 4, 2015 to June 24, 2015, according to the ever reliable Reality Steve. It could be assumed that the third season would film around the same time since this franchise runs a pretty tight ship with its schedule of shows. If Lace's relationship continues to progress forward, then I can't see her signing up for the show. If this is not really a romantic relationship or it's just not something that she takes super seriously, then maybe she will come through on the offer.
There is still some time to decide. Plus, I doubt the people at ABC would ever deny Lace if she called them up the night before and wanted to come on the show. She is reality TV gold. At this point, nothing is confirmed about Lace's participation in BIP 3, but if you're really a Lace Morris fan, you're probably happy for her however she finds love — whether that happens on reality TV or in real life.
For more Bachelor, check out Bustle's podcast below!
Image: Craig Sjodin/ABC