The 'HIMYM' Finale is Making Everyone Cry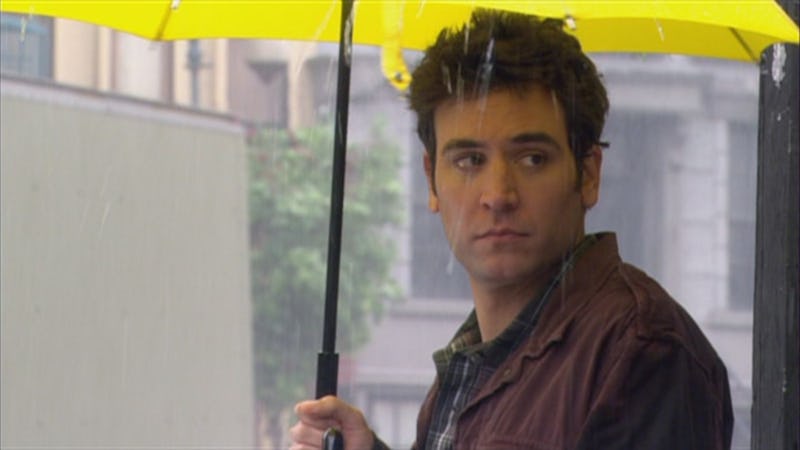 How I Met Your Mother may be on a brief hiatus, but the actors and fans are all talking about the finale. There have been wild rumors about how the show will end, and everything from the mother being dead to Ted and Robin getting back together have been suggested. But one thing about the finale seems to remain constant: it's going to make us cry. In September of 2012 How I Met Your Mother's creator spoke about the finale saying: "I think it's going to be really heartbreaking" and now as the ninth season draws to a close that still seems to be the case.
Many of the show's actors have taken to Twitter to talk about their reactions to the script for the series finale. Neil Patrick Harris who plays the womanizing Barney Stinson expressed his awe of the final script saying, "Just finished the initial read thru of the final How I Met Your Mother. Ever. Holy moly. Just... holy dang moly. #soproud."
But some of his co-stars were a little more weepy.
"Read the HIMYM series finale script on the treadmill at the gym this morning," Josh Radnor who plays main character Ted Mosby tweeted. "People probably thought that was sweat in my eyes. Suckers."
But he's not the only one to tear up when learning about Ted's final chapter. Alyson Hannigan who plays Ted's friend Lily Aldrin, tweeted a photo of her many used tissues at the finale table read.
But after waiting 9 seasons to find out how Ted finally meets the mother, is all this talk of tears going to make the finale underwhelming? The show's end has been built up so much that it could be hard for it to live up to the hype. This is a trap many series finales fall into: how do you end the show and make everyone happy? The answer is that you can't, something Dexter 's finale perfectly showed. But it seems like perhaps the HIMYM writers aren't aiming to make everyone happy, instead they're just going to make everyone cry. We'll see if the show lives up to its heartbreaking promise come March 31.
Image: CBS