Is Gluten Free Skin Care Worth It?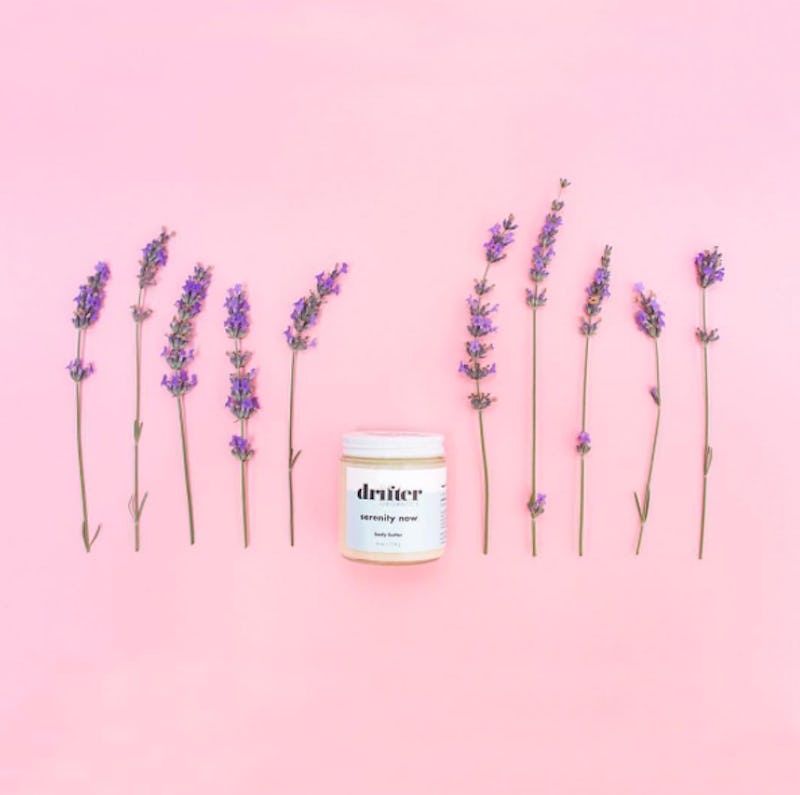 If you are gluten intolerant, you know how miserable life can be when you accidentally eat this sneaky and common ingredient. While you may take care precautions around your brunch order, what about your skin care routine? This gluten free skin care line will change your beauty routine for the better.
Drifter Organics is a organic, gluten-free, and vegan skincare line that is hoping to change the health of those with gluten intolerance and Celiac's disease. It's a daughter and mother duo, Micaela Hoo and Dawn Marie Hoo, mixing body butters up in their kitchens. Through its Kickstarter campaign, Drifter Organics has raised more than $10,000 to trademark their brand and certify their line and creation space as gluten-free. But why aren't we hearing more about gluten-free skincare? Is it really that important to your overall health? I investigated.
"Topical skincare products containing gluten should not cause a reaction in someone who has sensitivity to foods with gluten," Dr. Eric Schweiger, founder of Schweiger Dermatology Group tells me. "Not only are gluten molecules are too big to get absorbed through the pores, but gluten would need to be ingested to cause intolerance, skin contact with gluten does not cause the same effect."
So you can put whatever you want on your skin, right? Not so fast. You can easily transfer a lotion from your hands to your eyes and mouth, causing irritation.
"Our body butters are to be used both on your face and body, so those with Celiac disease, gluten sensitivity, and those just trying to avoid gluten in general could very easily get gluten contamination when putting our products on their face so close to their mouth," Hoo tells me. "Some are so sensitive, even smelling something with gluten in it could set off a reaction. We produce our body butters in our kitchen, which is 100 percent gluten-free. A lot of commercial grade products advertise themselves as being gluten-free, but are not produced in a gluten-free environment, which could lead to cross-contamination."
So do you need to go gluten free with your skin care if you're gluten free with your diet? Basically, the answer is different for everyone, but if you've found that products that aren't gluten free bother your tummy, it could be worth it to make the switch.
And this brand might just be the place to start: Through its campaign, Drifter Organics hopes to help people live a more wholly healthy and natural life.
"Natural beauty doesn't mean living off the land in a cabin in the woods," says Michaela. "It just means giving a little more thought to what we put on our skin."
The skincare line currently has three body butters: Blushing Ambition, Serenity Now, and Neutralizer. Drifter Organics hopes to expand the line to all-natural hair oils and deodorants.
If you pledge $25 to the campaign, you'll receive a 4 ounce jar of any scent. Count me in!
Drifter Organics Serenity Now Body Butter, $25, kickstarter.com/products/drifterorganics
Images: Drifter Organics/Instagram