This Lemonade Stand Has An Important Mission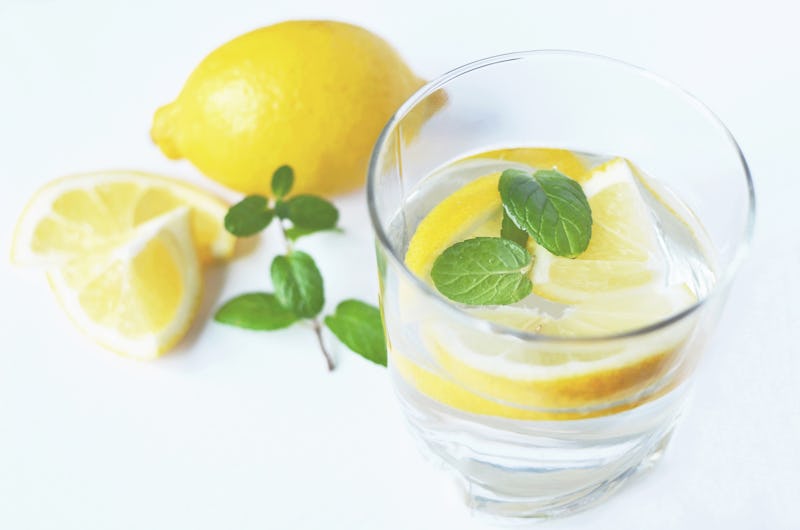 As adults, many of us know that it's not really blood that makes you family; it's the love between people and the bond they share. This has become even more evident in the touching story of Tristan Jacobson, who is funding his own adoption with a lemonade stand. According to ABC News, Donnie Davis has been a part of 9-year-old Tristan's life since he was a baby; when his biological mother was no longer able to care for him, however, Davis and her husband brought Tristan into their home. She became his legal guardian in 2014, even though they didn't have the money to legally adopt him.
Despite the family cutting back on other expenses, the fees required for adoption remained out of reach — so on Monday, the young boy took matters into his own hands: He set up a lemonade stand at his Springfield, Mo. home to raise the $10,000 the family needs to make the adoption official. His story also subsequently went viral, and between a yard sale set up by the entire family and Tristan's lemonade stand, $7,100 has been raised — $6,500 of which came from the lemonade alone. Davis also set up a YouCaring page to raise additional funds, and as of Tuesday, the number has already jumped to over $18,000.
"In mine and my husband's hearts, that's our son," Davis told KY3. "Nobody can tell us any different. He wants to be legally ours."
Tristan plans to follow up his extremely successful first week and reopen his lemonade stand on Saturday. If you'd like to support this cause, you can also donate online via Tristan's YouCaring page, and also read the family's full story.
It's hopefully safe to say that money will no longer stand in the way of the adoption of Tristan Jacobson. Thanks to the power of the internet and social media, people from every corner of the country can show their support in bringing this family together.
Image: Pexels/Pexels