Alisa Starler Is One Cool Mom On 'TGTM'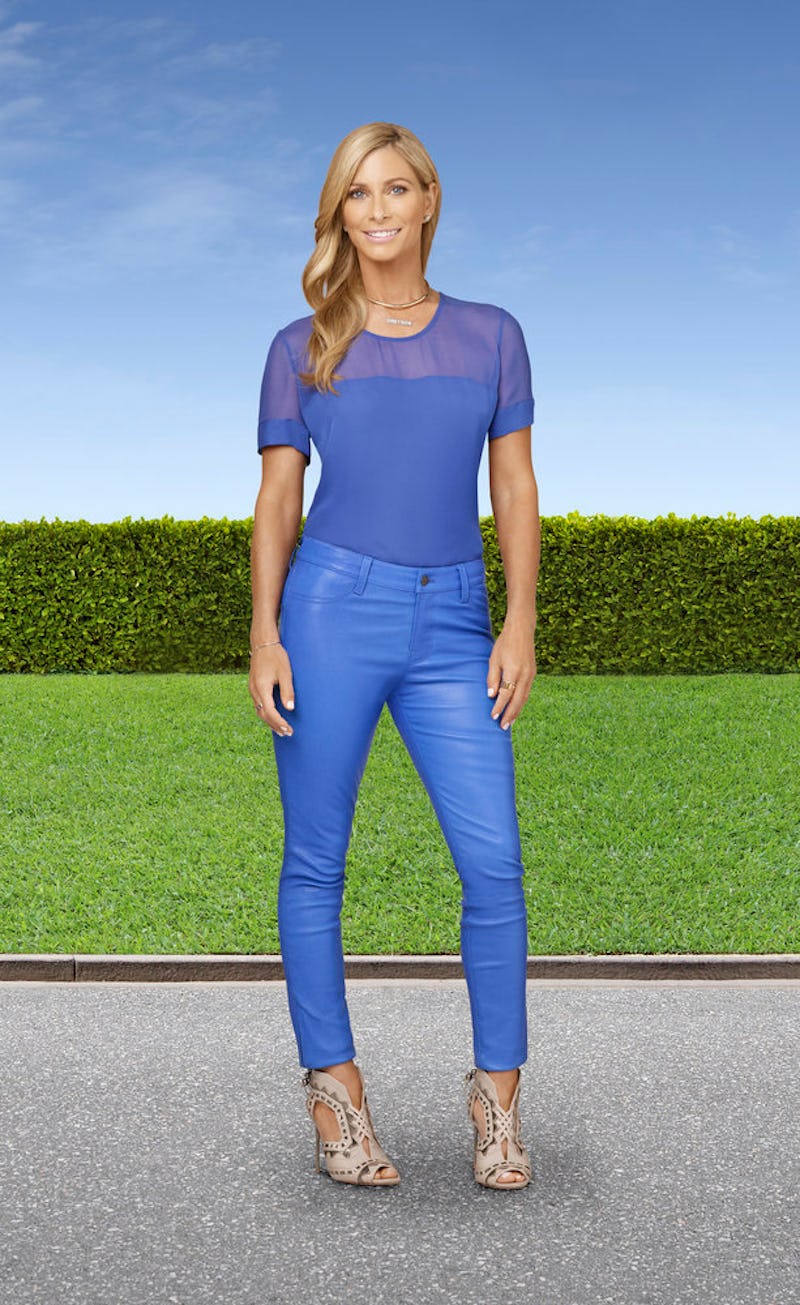 Bravo has had a lock on housewives for, oh, over a decade now, but now they're tapping into another group of fierce women — the mommies. Bravo's new show There Goes The Motherhood follows the most exclusive "Mommy Group" in Los Angeles, led by parenting expert Jill Spivack. These six new moms are navigating not only motherhood but also getting along with the other mommies in the group. What could go wrong? I have to admit, I'm intrigued by this concept, but I want to know more about the moms themselves. For instance, who is There Goes The Motherhood 's Alisa Starler?
According to her BravoTV.com profile, Alisa is "a former creative executive at a film company working with top players in the industry." Her LinkedIn certainly backs this up — she worked for companies like United Artists, Merv Griffin Entertainment, and the Chameleon Chair Collection before settling down into mommyhood. Instead of crying movie stars, she now deals with crying children — namely, her adorable son Greyson. Alisa has channeled all of her mommy thoughts into a blog on her website, aptly named Pimpin' With Peanut (I assume the peanut in question is baby Greyson). Her Bravo bio that Alisa is "finding her next career path" — is this blog the answer?
Blogging or not, let's see what a typical day is like in the life of Alisa.
She Loves To Snuggle
I mean, if your little tyke looked like her son, you'd probably just want to scoop him up and eat him, right? So I totally get that. This kid is seriously adorable, and Alisa and Greyson totally have a strong mommy-son bond.
And Chill With Friends
It can't be all mommy all the time, you guys. A gal needs some time with her best buds, and it seems like Alisa gets plenty of time with that. Everyone needs a moment away from his or her responsibilities, and good talks (and wine) with friends certainly help.
She's Big On Affirmations
Sometimes, you just have to remind yourself that you're doing the best that you're doing. I'm not even a mother and I know that motherhood is literally the hardest job in the whole world. Alisa's Instagram is full of slogans that encourage her (and her followers) to keep living and forget the haters.
And She Hangs With Mike Tyson
OK, so it doesn't seem like she's close with him (this looks like a fan photo), but I really love that her son just doesn't care he's posing with a boxing legend. Greyson is obviously way too young — he probably just wants his grilled cheese sandwich and to move on from this spot.
I can't wait to see more of Alisa on There Goes The Motherhood — she and her adorable son are just too cute. Will she rise above the drama on the show? Well, does anyone? (I kid). From her awesome career in years past to her role as a cool mom now, Alisa seems like someone who can take it all in stride.
Images: Andrew Eccles/Bravo