15 Of The Best YA Series From The '90s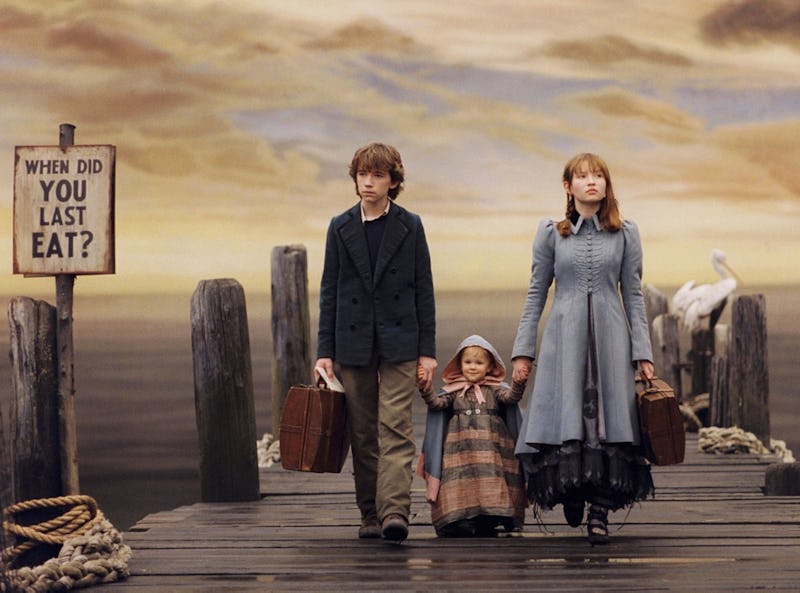 Ahh, the Nineties: those weird, wonderful days when all things neon and grunge were cool. If you're looking for a dose of good, old fashioned nostalgia, revisit the best 1990s YA series to get your fix. Because, yes, it's OK to re-read something that isn't Harry Potter.
As much as I love the Nineties, I didn't realize just how not-diverse they were until I started trying to find series by and about LGBTQ individuals and people of color. I started to think about the YA titles I read way back when, and came up with only a few that fit the bill. Almost all of them had been published in the 1970s or '80s, and those books that were from the 1990s weren't part of a series.
The dearth didn't make sense. After all, I was the kid who read everything. And I remembered so many non-white faces peering back at me from the pages of picture books and middle grades titles. But YA was just a big, fat, white void. Thankfully, even though we still need diverse books, the publishing industry has come a long way in distributing romances, paranormal fiction, and other YA books with POC protagonists.
So, obviously, this list is far from exhaustive. After you're done here, please share your favorite 1990s YA series with me on Twitter, especially if they feature queer characters and characters of color.
For now, grab yourself an Ecto Cooler, whip up a fresh batch of Dunkaroos, and settle in for a blast from the past with the best 1990s YA series.
After the three Malloy sisters move in down the street from the four Hartford boys, the culture clash starts a longstanding feud of pranks and childhood warfare.
When Sabriel's father goes missing, she must journey into a land of dangerous magic to rescue him, armed only with his necromancy tools.
After Lily Lew and her great-aunt, Tiger Lil, witness a jewelry heist during a New Year's parade, they team up to catch the crook.
4. Bad Girls by Cynthia Voigt
Margalo and Mikey aren't well-behaved young ladies. They're rule-breaking bad girls. Tell everyone you know.
Two young, noble siblings take center stage in this duology, in which they lead an impoverished nation to rebellion.
A high school athlete must come to terms with the death of his best friend and teammate after a night of teen debauchery turns tragic.
7. Fearless by Francine Pascal
Gaia Moore was born without the fear gene. Her mother is dead, her father is in hiding, and she's the terrorists' next target.
8. Everworld by K.A. Applegate
When Senna is swallowed up by a mysterious portal, David leads their friends into Everworld — a magical realm where old gods still reign — to save her.
After three siblings are orphaned by a tragic fire, a bumbling banker sends them to live with their distant cousin, the evil Count Olaf.
10. Den of Shadows by Amelia Atwater-Rhodes
For the last three centuries, Risika has lived her life as a vampire. But a fateful encounter with an older monster puts her life on the line once again.
Ragweed and Poppy, two field mice in love, go dancing one night. But, just after Ragweed proposes, the King of the Forest comes along and eats him up. Now it's up to Poppy to avenge her boyfriend's death.
Bored with court life, stubborn tomboy Princess Cimorene runs away to live with a dragon in the first installment of Patricia C. Wrede's Enchanted Forest Chronicles.
You know how they call Nicholas Sparks' novels "white people almost kissing"? Well, Lurlene McDaniel novels are "white teenagers dying of dreadful illnesses." And they're fantastic, whenever you need a good cry.
14. Echohawk by Lynda Durrant
Echohawk has lived his entire life as a Mohican. But when his father sends him and his younger brother, Bamaineo, to an English school, Echohawk's memories of life before begin to resurface, and he faces a difficult choice.
Outsiders at their elite private school, Ellie and Miah fall in love. But can their friends and families accept their differences? And what will happen if tragedy strikes...
Image: Paramount Pictures