'The Night Manager' Filming Locations Are Lavish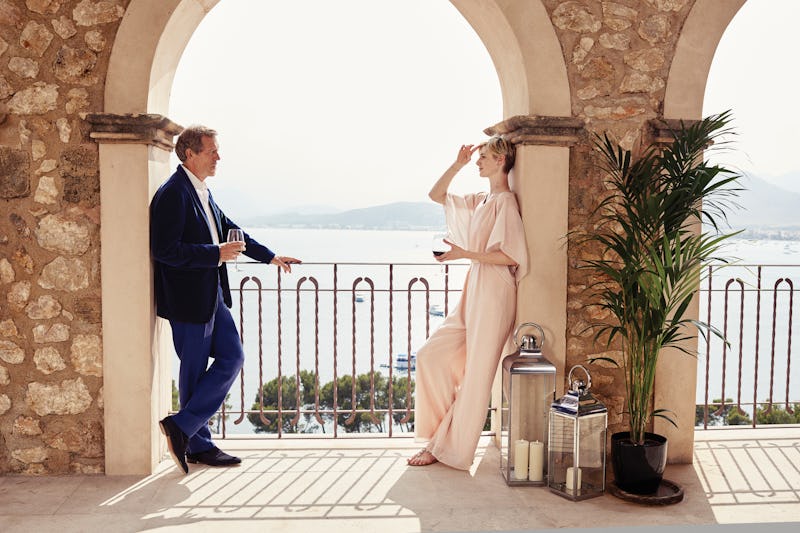 There's a pleasure in watching spy movies and TV shows apart from watching a mystery unravel. Often, spies are sent on globe-trotting missions, which means that viewers get to be armchair travelers to some exotic locales. AMC's The Night Manager , based on the book by John Le Carré, is no exception. Our hero Jonathan Pine (Tom Hiddleston) gets to hit up pretty posh hotels, and our villain Richard Roper (Hugh Laurie) gets to live lavishly on a cliffside resort. There are pretty things to look at other than Hiddleston's face, is what I'm saying. So, where was The Night Manager filmed?
Thankfully, a lot of shooting was done on location. I hate it when I get really enraptured with a place and find out that it's really just a studio backlot somewhere. It's worse when someone is supposed to be living the high life, and you can just tell it's a studio backlot somewhere. The BBC, which made The Night Manger, didn't skimp in this way when it came to locales for the series. And, as a bonus, there are some places where you can visit — if you have the cash. Others are still off limits. Let's take a closer look.
La Fortaleza
Roper's lavish cliffside dwelling — because every spy villain has to have a lavish cliffside dwelling, right? — is actually Majorca's La Fortaleza, built in the 17th century as a fortress. Sadly, this is one of the one's that's off-limits. According to the Daily Mail, it now belongs to Lord Lupton, "a controversial Tory donor [and investment banker]" who "has given £2.9 million to the Conservatives since 2009. The paper also calls it the most expensive property in Spain.
Palma
La Fortaleza isn't Majorca's only role in the series — it makes other sneak appearances as well, standing in for other countries. "The exterior of the Palau March, near the Cathedral, becomes the entrance to an Istanbul hotel," The Telegraph reported, "while several places stand in for Madrid, such as the terrace of the Sadrassana restaurant in Plaça de Drassanes and Santa Eulalia church, as well as the Café Moderno in the square outside it." Shooting there is pretty savvy; it's a versatile location if it can look like basically anywhere on Earth.
Schönegg Chalet Hotel
The hotel in Zermatt where Pine and Angela Burr (Olivia Colman) meet? You know, the one with the Matterhorn views? That one is open to the public: The Schönegg Chalet Hotel, according to Radio Times. Swing by the next time you're in Switzerland (and take me with you, moneybags).
Es Saadi Gardens & Resort
If you're looking in Cairo, Egypt and looking for the Nefertiti hotel — the hotel where Pine is the titular night manager — well, you're about 3,000 miles off. The real hotel — the Es Saadi Gardens & Resort — is in Marrakesh, Morocco, according to Radio Times.
Blackpool Mill Cottage
Looking for something a little...homier? Head to Devon, and the country cottage that Pine uses when he's undercover as Jack Lindon. "Blackpool Mill Cottage, in the grounds of 12th-century Hartland Abbey, is actually the 'cherished home' of Sir Hugh and Lady Angela Stucley," The Guardian reports. "The Stucleys haven't been shy about promoting the farmhouse and its small-screen credits — but then, if you owned a cottage that had been in Sense and Sensibility and The Night Manager, would you be coy?" No, I would not. I would also not be coy if I got to visit any of the above locations. Anyone out there want to make me a super spy?
Images: Mitch Jenkins/AMC; Des Willie//The Ink Factory/AMC (4); Courtesy of Es Saadi