A Deadpool & Spider-Man Crossover Won't Happen Yet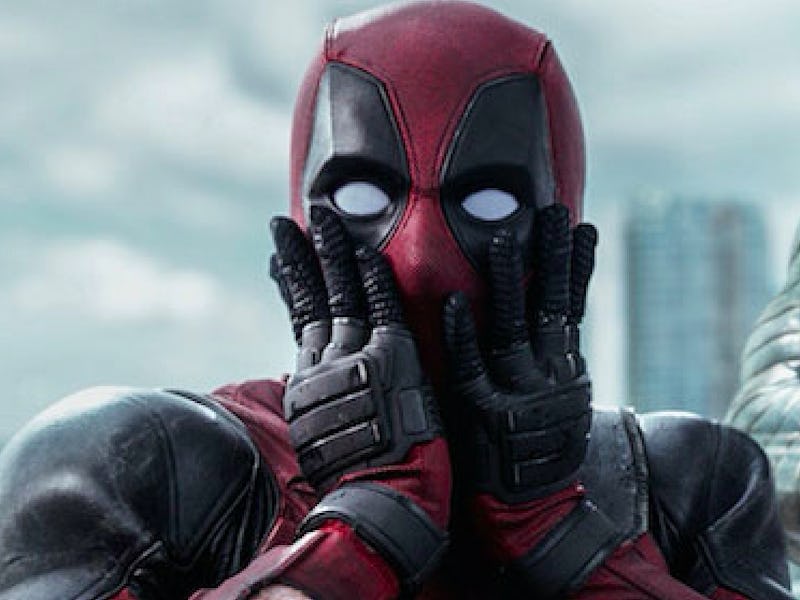 If you're a fan of Marvel comics, one thing that is certainly clear-cut is the amazing relationship between Deadpool and Spider-Man. With their lovable sense of humor and similar suits, it's no wonder that these two ended up being the perfect companions in the combined 2016 Deadpool/Spider-Man comic book series. However, if you were looking forward to seeing these two it might take longer than fans would like for these two crime-fighting (or crime-causing?) heroes to hit the big-screen together. Because, unfortunately, according to Deadpool director Tim Miller and X-Men writer and producer Simon Kinberg, contracts with the studios could be keeping Deadpool and Spider-Man apart for the time being.
In fact, in their latest combined interview with ComicBookResources.com, Miller and Kinberg directly addressed fan requests of the two characters coming together. And let's just say that what they had to say may not exactly be what you want to hear. "I honestly can say, as an adult who works in this industry, you certainly can see all the reasons why it doesn't happen. The corporate inertia, just the lawyering of that deal alone is so daunting that I don't think anybody would seriously consider it. But as a fan, you just want to go, 'F*** man! Why can't I see that?'"
And, sadly, what Kinberg had to chime in on the potential Spider-Man/Deadpool crossover only seemed to echo the sad reality that Miller had already shared. "We would love it. I mean, Tim and I talked about it quite a bit. We grew up on comics that did it all the time, quite freely. Not just within the Marvel Universe, but outside the Marvel Universe. So it'd be rad to see it," said Kinberg. "Those decisions are made by people at a much higher part of the food chain than Tim and I — we just go execute it." And Kinberg's only piece of hope on the endeavor? "Maybe one day there's a sit-down, 'Godfather'-style dinner where we could broker a deal [with Marvel]. It'd be cool."
So, what can fans look forward to in the highly-anticipated Deadpool sequel if not Spider-Man? Well, Kinberg assured that the addition of Deadpool's friend Cable is definitely still on the table: "We're not allowed to talk about the sequel. But obviously, Cable we mention in the tag of this Deadpool, and he's a character we all really dig." And as for the Spider-Man/Deadpool cinematic crossover, I still have hopes that it could happen after all of Tom Holland's initial character introduction films are out of the way. Why? Because, based on this fan-made GIF alone, these two just have to be in a movie together at some point.
Spider-Man, however, will be making his third official big-screen solo movie debut in the upcoming Tom Holland-starring film, Spider-Man: Homecoming, set to hit theaters July 7, 2017. The web-slinging superhero will also be introduced as soon as May 6 with an appearance in Captain American: Civil War as well. Meanwhile, the theatrical release of Deadpool 2 is set for 2017 and the first film will be available on Blu-Ray as of May 20th. And as for me? Well, I'm not letting go of hope. No matter how long the wait.
Images: Marvel Entertainment/20th Century Fox; Giphy (2)