Daniel & Owen Battle It Out On 'The Voice'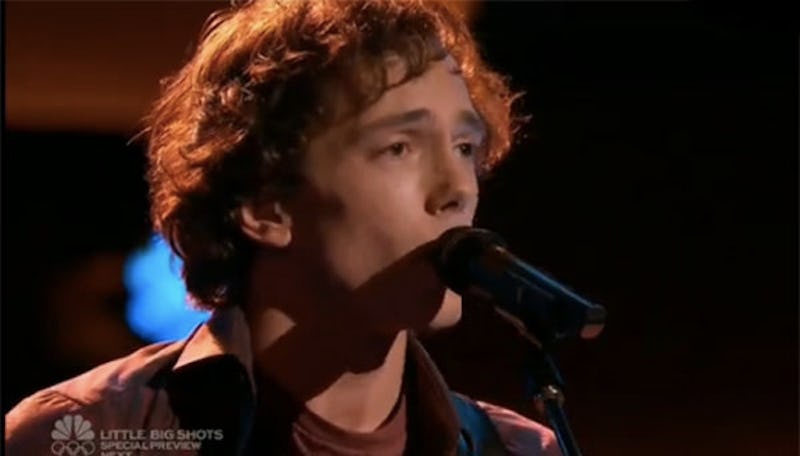 It really kills me to watch the bottom two contestants battle it out for the Instant Save during the results show on The Voice. It also pains me to see the same people getting put in these positions over and over again when I don't think they deserve it. So, it really was sad for me to see Daniel Passino and Owen Danoff in the Bottom 2 on The Voice . Daniel Passino was already eliminated from the competition and came back as an artist for Team Pharrell and Owen Danoff had to go through being in the bottom two last week and it is way too difficult for America choose who to save.
Both artists performed additional songs in order to win votes from the viewers. Daniel Passino showed how smooth he can be with a great performance of Nick Jonas's song "Jealous." He absolutely killed it and sounded radio ready. He really has what it takes to be a modern star. Then Owen performed Cam's song "Burning House" and it was absolutely beautiful. He is always so genuine and it was a moving rendition.
It must have been just way too difficult for America to decide, and once again I have to say that it was ridiculous that the pair ended up in the Bottom 2.
The viewers had the tough choice of deciding to tweet #VoiceSaveDaniel or #VoiceSaveOwen. The live results were shown during the show's commercial break and it was a pretty tough race the entire time. Both of these artists are amazing. Not only do they deserve a chance to remain on The Voice, but they also have what it takes to make it outside of this competition.
Sadly, Team Adam's Owen Danoff was eliminated from The Voice, but he definitely made his coach Adam Levine proud. He always conducted himself with class and put everything into his performances. Hopefully the end of his time on The Voice will be the beginning of a great career for Owen. As for Daniel Passino, it seems like he has multiple lives in this competition and has what it takes to survive.
Image: NBC