Beth Is A Star On 'There Goes The Motherhood'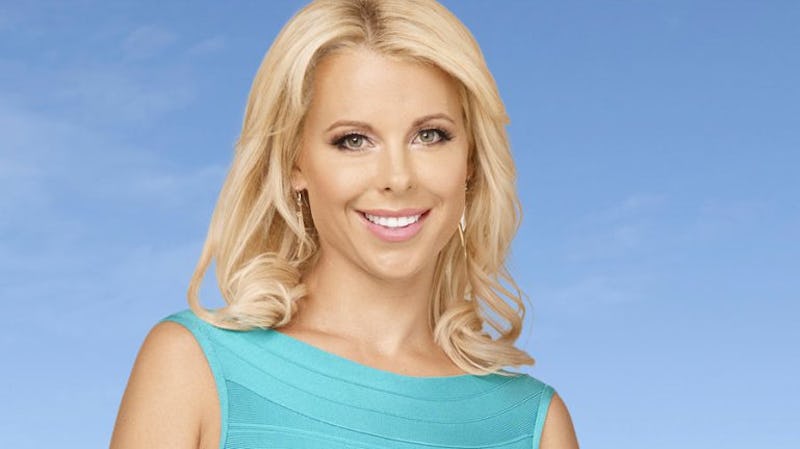 Bravo just introduced us to a new elite group of Los Angeles women. Though instead of throwing martinis and hitting nightclubs, this group is sharing glances at the playground and rushing to mommy group. Bravo's new series There Goes The Motherhood follows six women attending parenting expert Jill Spivack's famous mom assembly. But, parenting is a pretty personal matter for a reality series to shed light on. And, there are some things the cast member moms are trying to keep private, like who is Beth Bowen's ex-husband?
Beth Bowen is a mother of four who is struggling with a lot this season, like the tragic loss of her mother and a life altering divorce. It is teased that this season Beth will discuss how her life and lifestyle have changed post-divorce, how the mom group is helping her transition into her new life as a single parent, and a trailer showed Beth having to tell her children about the divorce. Since it is still early in the season, there is still a lot we don't know about Beth.
According to her Bravo bio, Beth is from Fresno, but fell in love with acting at a young age, which led her to Southern California right after graduating from high school. In SoCal, she pursued acting and modeling opportunities with some success. But, as her bio says, Beth got married at age 23 and was a mother of four children by the time she was 32. On the show, Beth is working through the divorce and recent loss of her mom and using her passion for health and wellness as inspiration to get through the day. And, she seems to be doing pretty well on her own.
It turns out, that it is pretty difficult to find any info on her divorce and even who Beth's ex-husband is, as she is going by her maiden name "Bowen." According to The Fresno Bee, which interviewed Beth, "The divorce is a big part of the story, but only in general terms. Specific talk about her ex-husband is off-limits."
The article explained that Beth's foray into marriage and motherhood offset her acting career and that Beth is using this time to figure out what she wants in life, post-marriage. Beth has apparently started looking for acting work again, according to The Fresno Bee, but she has heard the most responses from reality shows, with offers also coming in from shows like Big Brother and The Amazing Race.
Bravo has also reported that Beth is looking into a wellness career. But, whatever she chooses to do, whether that's acting or modeling or working in health and fitness, Beth's world is opening up again. And, I can't wait to see how Jill helps her heal and grow as a single parent this season on There Goes The Motherhood.
Images: Andrew Eccles/Bravo