How Arbor Day Got Its Start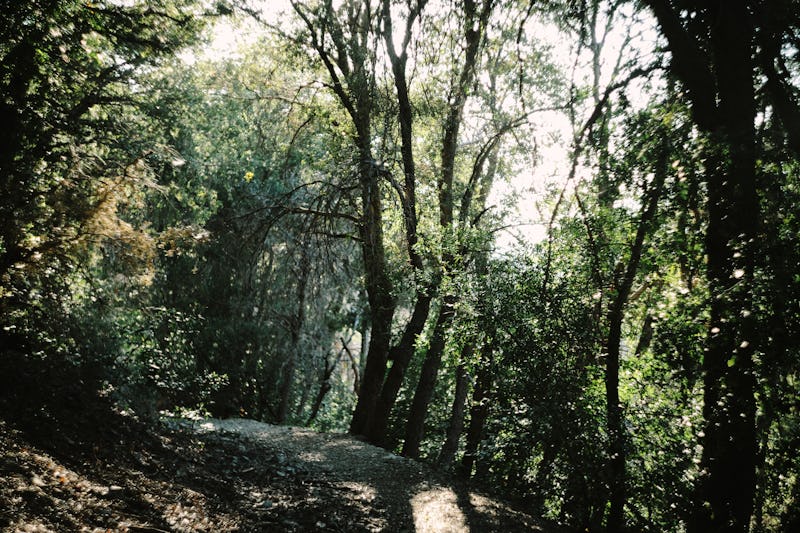 Pushan Yang/Moment/Getty Images
Fans of the great outdoors, I know the name of someone you should be quite thankful for — Julius Sterling Morton. Without him, the creation of Arbor Day might have taken way, way longer, if at all. How did Arbor Day start? Arbor Day actually formed before Earth Day, and since both involve trees, they often get mixed up, or mistaken for each other. But Arbor Day's mission was always pretty simple, as the holiday was set up for one intended purpose — to populate the world with more trees.
Julius Sterling Morton was born on April 22, 1832. Morton went on to hold many titles — first and foremost, he was a journalist, but he also identified as a farmer, a politician, and our third Secretary of Agriculture. He was also a big fan of nature, especially trees. And when he moved to Nebraska in 1854 with his wife for a promising journalism job at the Nebraska City News, he realized that his new property seemed to be void of trees. It was pretty much empty, a problem that Morton decided to handle himself. Morton wasn't just fond of one type of tree — he knew the importance of all of them, and hoped that others would be encouraged to plant trees as well and help Nebraska thrive.
Eventually, Morton was promoted to editor of the paper. And while he had quite an active interest in politics around that time, he made sure to mention the importance of planting trees in a few of his editorials. He figured that, while he had an audience, he should use his voice to get the word out on how important it is to be agriculturally aware.
In January of 1872, Morton decided to stand up during a meeting of the Nebraska Board of Agriculture, proposing that residents take one day to populate the area with trees, also coining the term "Arbor Day." Originally it was going to be called "Sylvan Day," but as the term "sylvan" typically focuses on forest-based trees, Morton wanted to emphasize the fact that all trees make a difference. The proposal was met with much interest — in fact, everyone was unanimous in turning this idea into a reality. In April of 1872, Morton managed to hold Nebraska's very first Arbor Day, and along with other residents, planted about one million trees. Those who took part were awarded with prizes and incentives, and even held competitions over who could plant the most trees that day. Year after year, the tradition stayed alive — in fact, Nebraska turned it into a legal holiday in 1885. Eventually other states decided to take notice, with all states (besides Delaware) celebrating 20 years later. Delaware eventually caved to peer pressure, and despite being last on board, realized how beneficial of a holiday this really was. Morton definitely had a lot of positivity on the holiday, once stating that "other holidays repose upon the past; Arbor Day proposes for the future."
However, the popularity slowed down a bit in 1936. While it was still known, the hype had died — and unfortunately, Morton had passed away many years earlier, in 1902. Thankfully, President Richard Nixon was a fan, and thought it needed an extra push. When he was in office, in 1970, he decided to make the national observance day on the last Friday of every April. However, Alaska and Hawaii usually disregard this, since their planting schedules are a little different than the rest of the country.
So, truly, Julius Sterling Morton proved that one person can definitely make quite a difference. If you're in the Washington, D.C. area, you can visit a statue that was crafted in his honor at the National Hall of Fame.
Images: Pushan Yang/Moment/Getty Images; Giphy (2)