A Round-Up Of Zellner's Steven Avery "Evidence"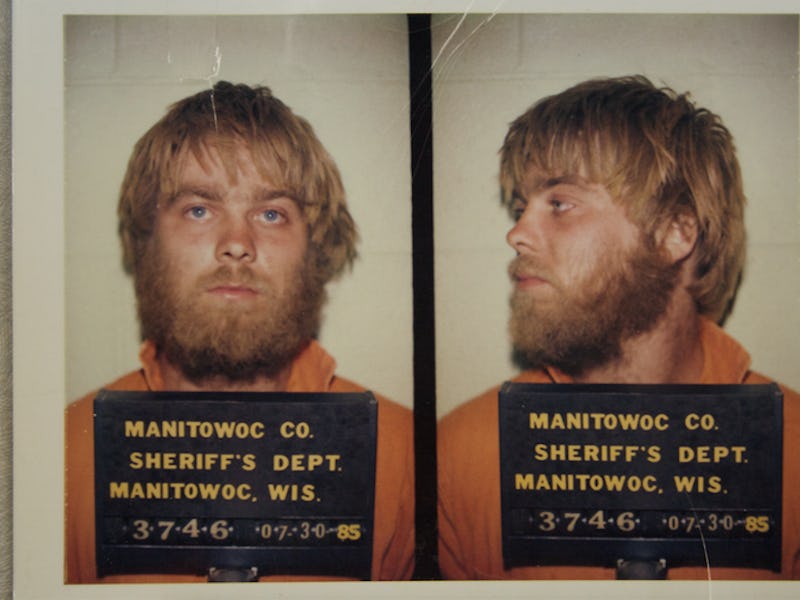 Steven Avery was made nationally famous by Netflix in December, and scored a new lawyer in January. That may seem fast, but the Manitowoc County resident was convicted more than nine years ago. And before that, the main subject of Making a Murderer spent 18 years in prison for a sexual assault for which he was wrongfully convicted. That's more than a quarter of a century in the criminal justice system. So the fact that there's supposedly new evidence which Kathleen Zellner claims could free Avery is a huge deal, and a long time coming. Reading Zellner's Twitter feed and her interview with Newsweek, and you'd bet Avery would be out any day now.
But what exactly has she found? Well, consider this a roundup of Zellner's comments on Avery's case and her work to exonerate him.
Avery, along with his nephew Brendan Dassey, are currently in prison for the murder of Theresa Halbach. She was last seen on Avery's property, and so the investigation quickly centered on him — something that Zellner claims could have let the real killer go free. "I've never seen this before in a case where they kept it so close to Avery, just his family," Zellner claimed to Newsweek. (The Manitowoc County sheriff's department has maintained that the investigation was by the book.)
Much of the evidence has just been teased by Zellner on Twitter. But this is what has become clear so far.
Alleged "Planted" Evidence
For Avery's supporters, there's troubling concrete evidence which seems to point to Avery's guilt. Zellner, like some viewers, thinks this was planted. The investigators found Halbach's bones on Avery's property, her keys in Avery's house, and her DNA on a bullet fragment in his garage. According to Zellner, advanced scientific testing could prove it was planted. How exactly she can prove it — and if she has any evidence already — is unclear. It's important to note that the Manitowoc County sheriff's department has vehemently denied all claims of wrongdoing, and that Avery's jury didn't believe his lawyers' claims of planted evidence.
Zellner sounds confident, however. "They used forensic science to convict [Avery], and I'd be using it to convict them of planting the evidence," Zellner told Newsweek. Lots of focus has been given to the possibility of EDTA, a chemical used to preserve blood, being found in Avery's blood in Halbach's car. That could prove that it was planted — that it was old blood taken during his prior case that was on file. During the initial trial, a test didn't find any EDTA, but there are questions about that test's reliability. If a new, independent test found it, that would be huge.
Running More Forensic Tests
Besides testing for EDTA, it's unclear what other forensic tests can be done. Zellner has tweeted that she has gotten samples from Avery, so she seems to plan to test something against him, his blood, or his DNA. One other test that got a lot of play at one point was a Luminol test.
The Making a Murderer Twitter account claimed that a Luminol test would be used. The chemical would show any residue of blood — even from years ago — in Avery's house and garage. If there's no blood, then logically, he perhaps could not have killed her there, like the prosecution said. But there are more tests coming, too. At least one of Zellner's tweets on testing claims it's not related to Luminol.
A New Cell Phone Alibi
One of the biggest potential pieces of new evidence is Halbach's cell phone records. The call logs were discussed in court, but the defense did not use the tower location data. Zellner told Newsweek that they show Halbach leaving Avery's property alive. "It's really hard to figure out how in the world did the defense not seize on this," Zellner told Newsweek. "It would have created reasonable doubt." The reliability — or lack thereof — of this type of evidence could hold her back, though.
The Defense Gets Off For Now
Zellner has made a few jabs at Avery's former defense team, Dean Strang and Jerry Buting, but she has said on Twitter that her focus is on the prosecution first. But if that changed at some point, Strang and Buting would be down to take the fall. Strang told the Daily Beast it's one reason they wouldn't try to exonerate Avery:
Any future legal steps might involve examining whether Jerry and I dropped the ball in some way — whether we were inadequate or the legal term is ineffective, in some way. If some possible avenue of relief might be raising questions about our performance or criticizing our performance then we shouldn't be the ones to do that.
Strang told Newsweek that any critiques from Zellner are a good thing. "That she is criticizing some aspects of the work I did at trial means that she is doing her job," he said.
Someone Else Could Be The Murderer
Zellner has been vocal about this theory on Twitter, regularly pointing claiming that the police have allowed the true killer to go free. (Again, Manitowoc County denies any wrongdoing.) "We've got access to documents the public doesn't have. We've got all the police reports, we can see exactly what they did and did not do," Zellner said in her Newsweek interview. "And it's a lot more about what they did not do."
She claims there were two phone calls made to a man the night before Halbach was killed, and that he was recently arrested for sex crimes. He was arrested for soliciting sex from a minor and then violating a no-contact order. No evidence has been provided to support Zellner's claims. Zellner never names the individual she suspects, though. "I'd say there's one, leading the pack by a lot," she told Newsweek. "But I don't want to scare him off. I don't want him to run."
Twitter
Twitter is far from evidence, but Zellner's social media feed keeps the public interested in Avery's case, drawing more attention to the potential injustice. When she has her evidence ready, everyone — at least 159,000 followers — will be watching.