And Now There's a 3.1 Phillip Lim Pashli Backpack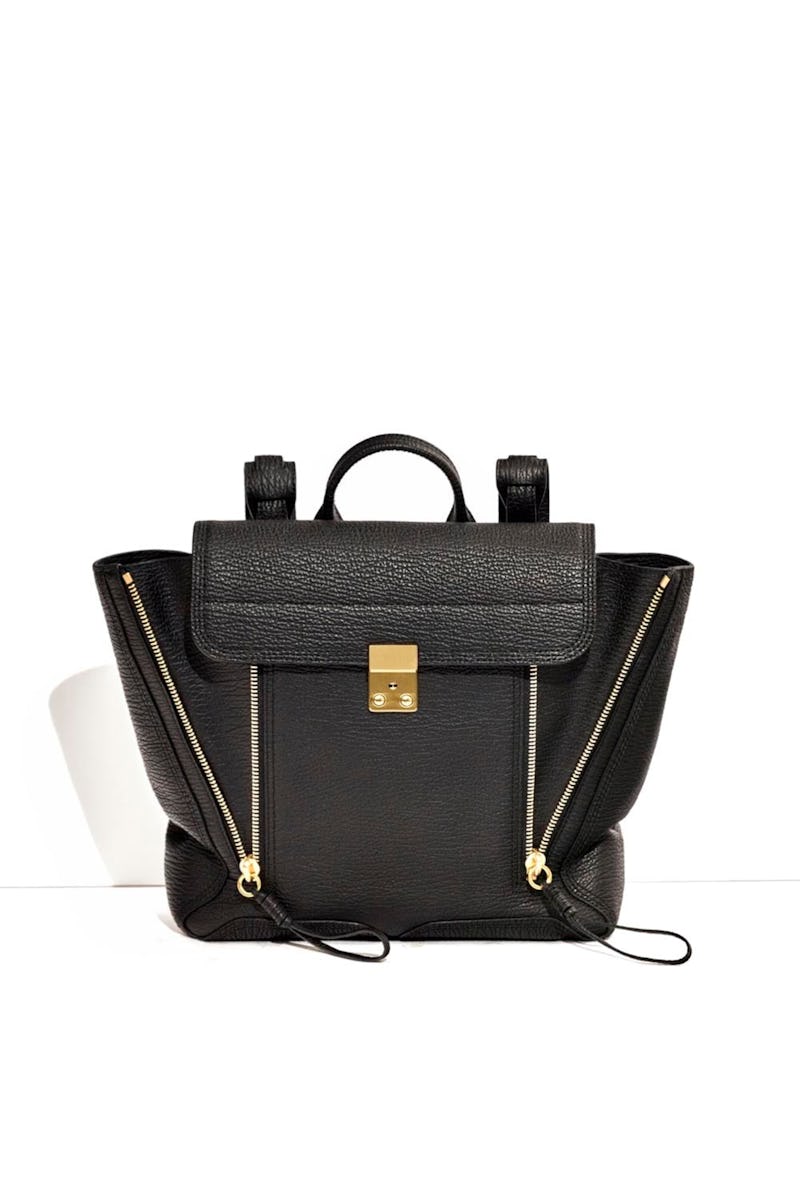 "Wow, I sure love seeing the 3.1 Phillip Lim Pashli bag everywhere I turn. If only they switched it up with a backpack version," said no one. As part of his Resort 2014 collection, Phillip Lim has released a backpack version of the purse seen, well, everywhere you could possibly ever go. It's not that the Pashli isn't a stylish bag, it's just that it's a bit (read: a lot) overdone.
Oh, well. It looks like it's a Pashli world and we're just living in it.