Thomas' Kids Are The Cutest On 'Southern Charm'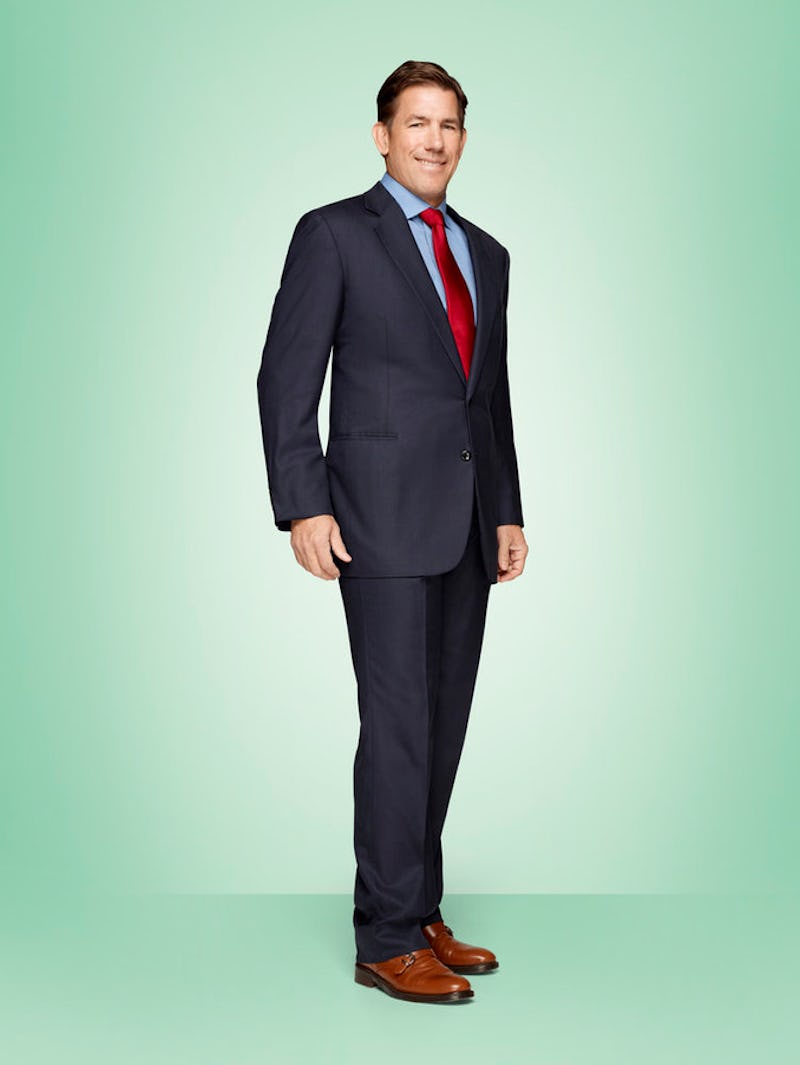 The saga of Thomas Ravenel and Kathryn Dennis has continued for, oh, about three seasons now of Southern Charm, and, frankly, it has no signs of slowing down. If any relationship is dysfunctional, it's certainly this one. The plus side of Kathryn and Thomas' relationship, though, is that they created two really beautiful children — Kensington and St. Julien — together. A lot has been said on Season 3 of the show about Kathryn keeping Thomas' children away from him, so does Thomas Ravenel have access to his kids after Southern Charm ?
According to his social media channels, it sure seems like it. Although his most recent picture with his kids is from nine weeks ago, Thomas is also not a very avid photo poster — so it could mean nothing that it's been nine weeks since photo documentation. I'm hopeful that Kathryn and Thomas have put their differences behind them in favor of co-parenting those adorable little munchkins. Even though a relationship doesn't work out (though we have yet to see if Kathryn and Thomas haven't, because those two always find their way back together), it doesn't mean that you can't be civil for your children. I don't always agree with grand Southern dame Patricia, but she was right when she told Thomas that you have to suck up your feelings for the sake of your children. Good advice, Patty.
Let's take a look at the adorable antics of Thomas and his two mini-mes.
They're Having Family Dinner
Starting kids early on healthy eating is important, and it looks like Thomas is serving up his daughter tons of omega-3s with a big plate of salmon. Kensie certainly loves that fish dish.
They're Just Snuggling
One of the best things about a baby is that new baby smell. It's better than new car smell, I promise you. You just want to hold them and cuddle them and breathe in that scent — that seems to be what Thomas is doing here with his baby boy. Don't you just want to pinch those cheeks?
They're Hitting The Playground
Kensie's first slide ride is documented on camera, and you can tell she's ready for more. I think Thomas is going to be spending a lot of time on the playground waiting for her at the other end. What a little adventurer!
They're Visiting Target
Reality stars — they're just like us! Kensie and Thomas also idle through the makeup section of Target while sipping a hazelnut latte and trying to avoid anyone from high school. OK, that whole scenario is just me, but Kensie and Thomas did visit the good old bull's eye to pick up much-needed necessities. Is there anyone who doesn't shop at Target?
They're Enjoying Some Treats
Little St. Julien is too young for ice cream, but Kensie sure ain't — she and Thomas sure look like they're enjoying those cones, don't they? Just a small moment of sweetness with daddy.
Aren't Thomas and Kathryn's kids the cutest? I sure hope this family is close to having it all worked out.
Images: Robert Ascroft/Bravo