10 Lit Mags To Read If You Love Short Stories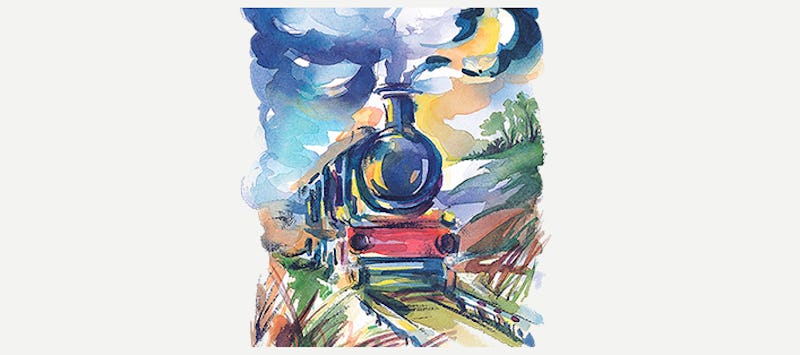 Literary magazines are a source for some of the best emerging and established writers, yet they aren't quite as popular as you'd hope. After attending school for creative writing, I was surrounded by so many incredible literary magazines, online reviews, and writing competitions that it became a new norm for me to receive my favorite magazines in the mail every month. It soon occurred to me that not everyone was in on this golden literary secret.
For writers, lit mags are a starting point. It's one of the first places for writers to submit and get published. For readers, they're a place to find new writers with unique voices. A place to escape to when you want a fun short story or moving poem. Either way, you'll always win with a good literary magazine subscription. And who doesn't love getting snail mail nowadays?
All within a decent price range (some even completely free!) these subscriptions offer you more than just a couple short stories; they offer a continual supply of some of the best writing to date. From literary magazines printed on postcards to diverse and experimental magazines that display both artwork and written work, this list of 10 totally unique literary magazines are what you need to keep your story-obsession alive and well.
Carve is an award-winning literary magazine named in honor of Raymond Carver, the master of the "minimalist" story. If you're a fan of short but genius stories, honest and beautiful writing, then you've found the jackpot. If you're a writer, emerging or established, this is also a great magazine to submit to, because they try to reply to most submissions with feedback, critique, and notes.
1 Year Subscription: $33.95
Tin House is an exceptionally beautiful magazine, full of original artwork, the best fiction, nonfiction, poetry, interviews, columns, and even a fun literary crossword puzzle. With seasonal and themed issues, it's impossible not to get excited when a Tin House Magazine arrives in your mailbox.
4-8 Issue Print+Digital: 34.95-59.95
This is a subscription I signed up for at AWP in 2015, and I have adored every single story I've received so far. The neat thing about HOOT Review is that each issue is a single, short story printed on a postcard (how adorable is that?!). Each is accompanied by original and beautiful artwork.
1 Year Subscription: $15.00
Glimmer Train is exceptional for finding and publishing new and emerging writers. While they publish stories of all genres, you'll find some literary masterpieces in here. This triannual publication will keep you fascinated and inspired throughout the year.
1 Year Subscription: $38.00
Hypertext Magazine is a great source for culturally diverse and alternative story formats. This lit mag is filled with intriguing interviews, unique essays, editorial cartoons, and some amazing short stories. Best of all? A subscription requires only your email since it's all available online for free!
Subscription: Free
American Short Fiction features everyone from well established authors, like Joyce Carol Oates, to up-and-coming writers. Many of their stories get anthologized and some even receive awards like The Pushcart Prize. ASF is a magazine you'll want to take with you on your next plane ride or on your morning commute.
1 Year Subscription: $25.00
One Story and its YA companion, One Teen Story, are both award-winning magazines that publish one lucky story a month. You can rest assured that these stories are going to be exceptionally written, one-of-a-kind, and exciting to read.
1 Year Subscription: $21.00
Paper Darts is one of my absolute favorite literary magazines. This quirky mag celebrates art and literature, so each story is accompanied by stunning artwork that beautifully complements the writing.
Subscription: Free
There are plenty of science fiction literary magazines out there, but Clarks World happens to publish some of the most diverse, crazy, and totally fun stories I've ever read.
Monthly Subscription: 2.99
Muzzle Magazine publishes some of the best short and long-form poetry out there. While I'm more of a short story fan myself, I admire just about every poem Muzzle publishes. They're not afraid to showcase risk-taking writing and out-of-the-box topics.
Subscription: Free
Images: Carve Magazine; Tin House Magazine; HOOT Review; Glimmer Train Press; Hypertext Magazine; American Short Fiction; One Story; Paper Darts; Clarks World; Muzzle Magazine