How The 'Gilmore Girls' Theme Song Changed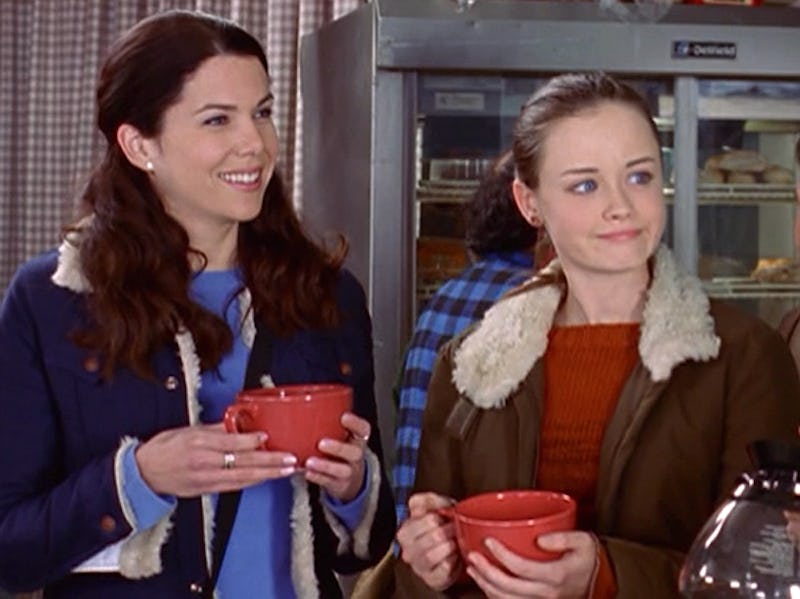 Most of the main vocals in the Gilmore Girls theme song are pretty easily identifiable. That raspy voice that I grew up listening because my mother played Tapestry on repeat all through my childhood is undeniably Carole King's. But the thing I only learned recently is that the Gilmore Girls' "Where You Lead" is actually sung by Louise Goffin, King's young daughter and an illustrious folk singer and writer in her own right. But what even the most ardent of fans might not know is that attaching the song to the Gilmore Girls series — and singing it with her daughter — completely redefined the song for modern audiences and for King herself. In a recent essay by Goffin, the singer writes about how singing "Where You Lead" as a mother-daughter duo transformed the song into what King had always hoped it would be: A song about love, empowerment, and the beauty of women supporting each other.
In an essay written for The Talkhouse, Goffin goes into great detail about what it was like working with her mother on the beloved tune. Especially since, at the time they recorded the song together for the Gilmore Girls opening titles, Goffin had just become a mother herself. With a four-month old baby in tow, she and King recorded the song from a recording studio in Laurel Canyon in Los Angeles.
But, amazingly, the song became something else entirely after the mother-daughter duo recorded it together. After appearing on King's hit album Tapestry, Goffin admits that her mother "had taken a break from singing 'Where You Lead' live because the meaning of the song may have, in the past, been interpreted as a woman singing to a man, and it didn't have a message… she could get behind as an empowered woman." But in the context of the Gilmore Girls theme song, and for a show about two women working through their own independence, Goffin writes that the song "took a positive turn." Now, Goffin admits, "it ha[s] a deeper meaning of love between a mother and child."
It really is amazing to think about how much the context in which a song is performed can completely change the meaning of a song for the listening audience, but I love that, for King, recasting it as a song about unconditional love and the beauty of two women supporting each other made it into the song that it was truly meant to be.
Goffin also mentioned in her essay that she was invited to make an appearance alongside her mother in the revival, so they can bring this whole thing full circle.
Image: Warner Bros. Pictures; Netflix