Is The Answer To Autocorrect Fails Finally Here?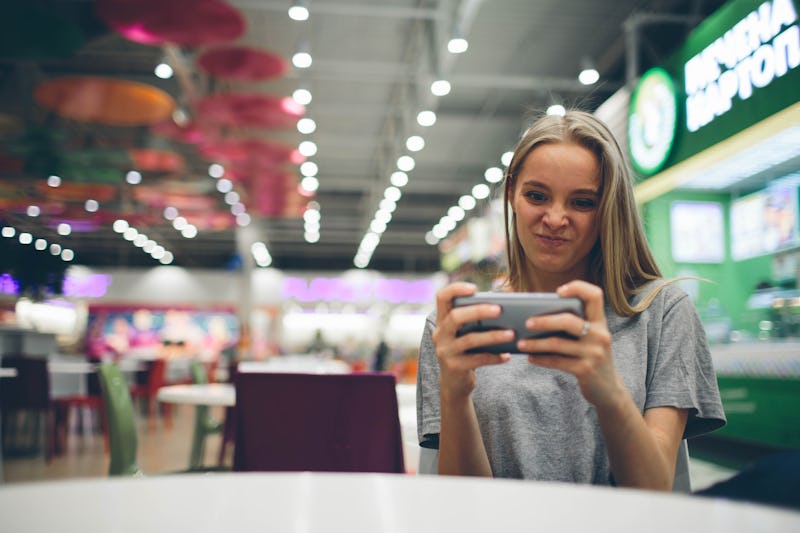 Well, my sweet digital natives, a new day is upon us. A day in which we no longer must cower in fear from traumatic typos. A day in which we can engage in discourse freely across digital platforms. A day in which Apple has apparently filed a patent for new autocorrect software that promises to avoid the Autocorrect Fails of Yore, which have been systematically ruining your lives for years on end. Rejoice, rejoice! Soon our fat fingers will be freed!
Though a date upon which we might actually get to experience this software has yet to be set, it looks like we finally have a tool in the works that will address those times when it seems like a vindictive demon is hiding in your phone and mis-correcting normal sounding words like "pick" to "lick" in the split second before you hit send. This new proposed software, which is credited to Christopher J. Hynes on the official patent, will underline words in your texts that have been autocorrected, so that both the recipient and the sender can be immediately aware of certain, um, unintentional... things. While it won't prevent the phone's autocorrect from, well, autocrrecting, it will ensure that both parties are hip to its presence. Bustle reached out to Apple for comment and recieved no response by press time; this post will be updated if and when we hear back.
(Also, if you really want to, you can turn off autocorrect altogether. Right now, in fact — we already have this ability, and it's quite a simple procedure.)
You guys: Just think of all the things we will be able to do once we are free from the tyranny of autocorrect fails. I mean, granted, we'll still need to be cognizant of what we're typing, because as humans we have a stunning capacity for self-sabotage, but still. A whole new world awaits us on the other side of this patent — a world full of these 10 things, and so very many more.
1. Curse Freely!
The struggle is real.
2. Flirt Abundantly!
OK, but baby gorillas are cute, though.
3. Inquire About Dinner Openly!
No, thank you, please.
4. Check In With Your Parents Without Fear!
Ick.
5. Support Your Friends Unreservedly!
Well,
6. Confirm Your Travel Plans With Ease!
Very much not the same place.
7. Ask For Favors, Fancy-Free!
...
8. Finally Figure Out What Jake Is Doing!
Because apparently "Jake" is the one name your phone probably doesn't already know.
9. Snapchat Brazenly!
I'm sure your friends love your snow hats, too, though.
10. Honestly Just Succeed In Intentionally Typing Anything Ever!
Not today, Satan. Not. Today.
Images: Fotolia