'Lizzie McGuire' Is Coming Back... Sort Of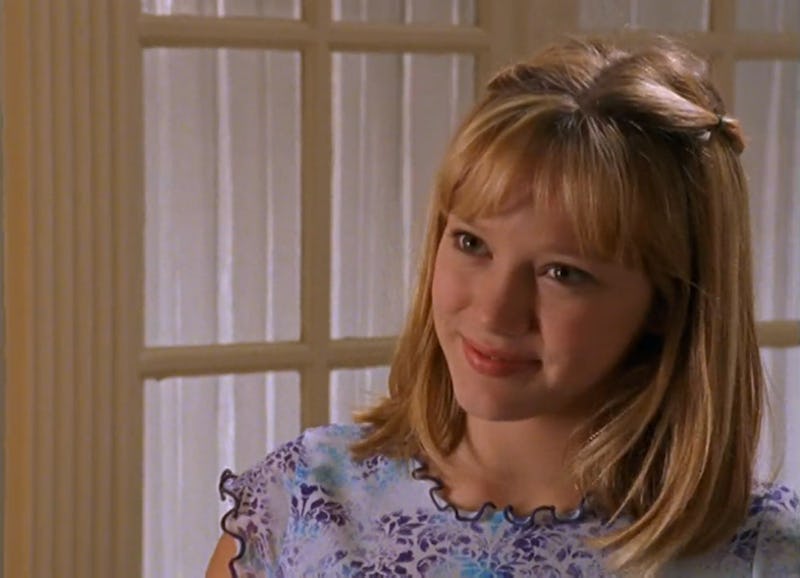 If you miss the days when Hilary Duff and Raven-Symone ruled Disney Channel, then you're in luck. Freeform is giving you the ultimate pre-summer present, and it's everything a former Disney Channel kid could possibly want. According to Buzzfeed Entertainment Editor Jarrett Wieselman, Freeform will air throwback marathons of Lizzie McGuire , That's So Raven, Hannah Montana, and other nostalgia-producing shows from your childhood . The best news? You won't even have to wait for it — Freeform will begin airing these awesome Disney Channel reruns starting at midnight on May 2.
According to the Freeform press release, the block will be called "That's So Throwback," and air Monday through Thursday in May. When the clock strikes midnight, night owls can enjoy an episode of middle school-set sitcom Lizzie McGuire, followed by an episode of That's So Raven and Hannah Montana. Rounding out the night is an episode of animated cartoon Kim Possible, just in case you're inclined to stay up until 2 AM to watch some of your old Disney favorites. (Let's be honest, this would be your 10-year-old self's best night ever.)
It's not just old Disney TV shows that Freeform is giving new life on their network. According to the press release, Freeform will also air Disney Channel Original Movies — a.k.a. DCOMs! — for your viewing pleasure. The DCOMs that will air in May are Twitches, Get A Clue, Stuck In The Suburbs, and, my personal favorite, Smart House. Freeform's DCOM announcement follows Disney Channel's own reveal that the network will air a marathon of 51 Disney Channel Original Movies over Memorial Day Weekend, so you officially have plenty of reason to park yourself on the couch this May.
Though we already adore Freeform for shows like Pretty Little Liars and The Fosters, this ultimate throwback block has just given us another reason to tune the channel to the former ABC Family.
Images: Disney Channel; Giphy