Bobby Is 'Below Deck Med's Resident Daredevil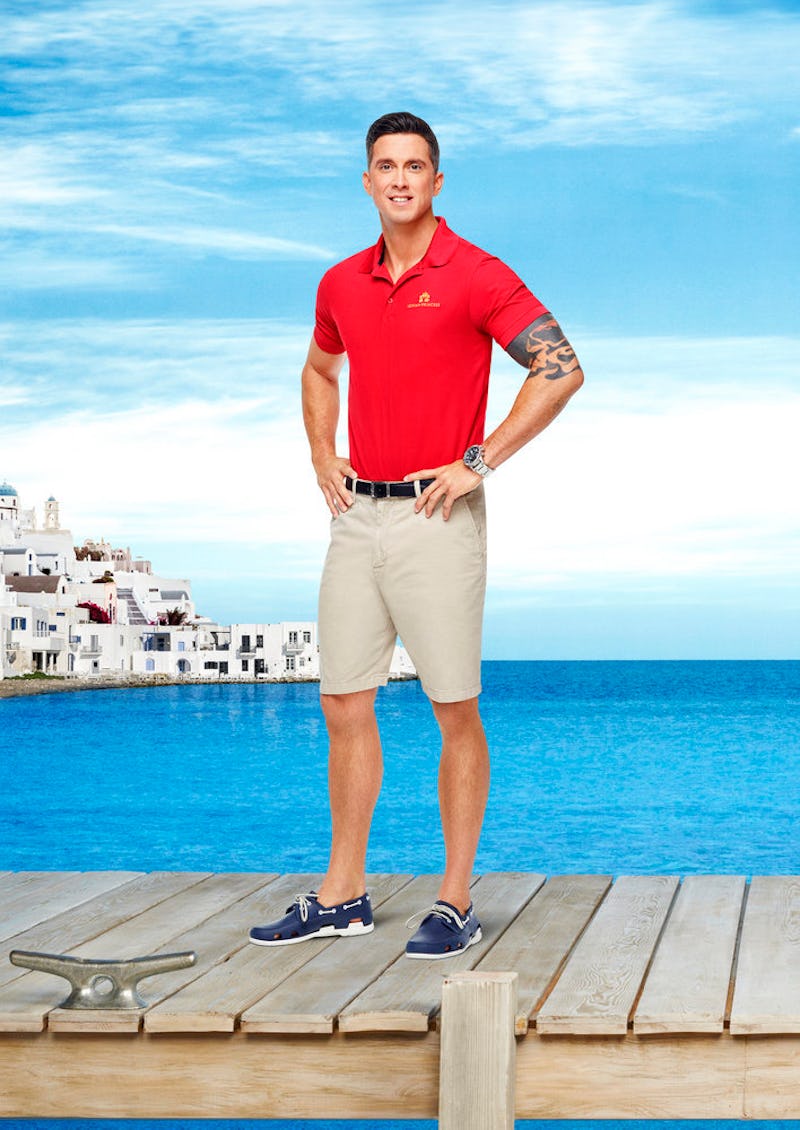 Are you ready for another season of debauchery on the high seas? I sure hope so, because Below Deck Mediterranean premieres on Tuesday night and it looks like it may be the most drama-filled version of the Bravo reality series to date. Fans will get to meet a brand new cast of yachties on Below Deck Mediterranean, including Bobby Giancola, a former maritime firefighting instructor and current deckhand on the Ionian Princess who is sure to stand out among the crew.
According to his Bravo profile, Bobby is the quintessential party boy. That's really the only statement you need to read when looking for a great reality show star. We want to see more shenanigans and less professionalism on board, don't we? Sure, do your job, but also maybe dive off the boat wearing a mermaid tail once or twice for good measure (and great television). Bobby also happens to be newly single and ready to mingle, his bio reveals, which means that we might see some workplace romance blossom... and stir up even more reality TV-ready drama. I took the liberty of stalking Bobby's social media for you, and here are some tidbits to excite you for this season of Below Deck Mediterranean.
He's A Firefighter
Bobby comes to the yachting life as a former maritime firefighting instructor and I'm very OK with this.
He's Funny
Bobby definitely has a sense of humor. Take a peak through his Instagram photos and it's very apparent that his "class clown" title mentioned in his Bravo profile is very accurate.
He's Connected To Another Bravo Reality Series
According to her podcast, The Bevs, Ariana Madix from Vanderpump Rules has been friends with Bobby since they were about 13 years old. That's a seriously amazing crossover episode waiting to happen.
He Loves Tattoos
It looks like Bobby has a sleeve that he is currently working on. He posted a photo getting some ink on his Instagram. Maybe he has more tats that we will catch a view of when he's in a bathing suit? It's bound to happen.
He's A Daredevil
Anyone who jumps out of a plane is seriously impressive to me. Bobby looks like he will do just about anything and I hope we get to see that put to the test on Below Deck Mediterranean.
Image: Tommy Garcia/ Bravo