The 6 Best Teachers From Children's Books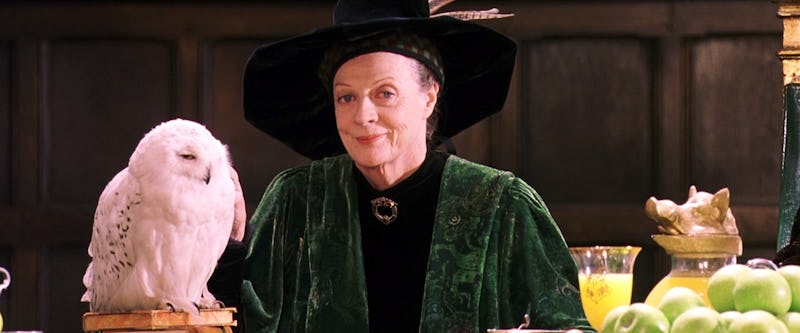 Few people do more for us as a society than the teachers who work long, underpaid hours to send stronger and smarter generations out into the world. With that in mind, let's celebrate the best teachers from children's books: the ones who made our favorite characters — and us, in turn — better, brighter people.
As a child, I didn't always have the best luck with teachers. Some of them were great, but others were downright terrible — to the point that, in 3rd grade, I left public school for my mental well-being. Because I'm a book nerd, and because I had a lot of less-than-ideal interactions, the teachers in my favorite novels taught me just as many life lessons — if not more — than my real-life instructors.
Obviously, not everyone has had this kind of experience, but I think we've all taken a few cues, at least, from the people who taught our favorite fictional characters. So let's take a look at great teachers from beloved children's books. You know the ones I mean.
This short list isn't at all exhaustive, so please be sure to share the life lessons your favorite fictional teachers taught you with the rest of us on Twitter. Here are the six best teachers from children's books.
1. Minerva McGonagall from the Harry Potter Series by J.K. Rowling
The Boy Who Lived might have grown up orphaned and unloved, but he had plenty of awesome parental figures once he entered the wizarding world. Not least among them was the Head of Gryffindor house, Minerva McGonagall. Even though she kind of let us all down when she wouldn't sign Harry's permission slip for the Hogsmeade trip, we all knew that the Golden Trio — and the rest of the Hogwarts student body — were her adopted brood.
Sometimes a great teacher is the one who turns you from a disrespectful little kid into a grateful human being. For four decades, Miss Nelson has fit that role. Fed up with having "the worst-behaved class in the whole school," she dons a black wig and a fake nose, and steps into Room 207 as the take-no-prisoners new substitute: Miss Viola Swamp.
Anne Shirley might have been every precocious reader's heroine, but that doesn't mean she didn't need a little help when it came to hitting the books. After the creeptastic Mr. Phillips left the Avonlea school, Miss Stacy stepped in and helped Anne, Gilbert, and a load of other students get themselves on track for Queen's Academy. She's the reason Anne learned to buckle down, a life skill which later led her to became a teacher in her own right, so really, Anne of Green Gables fans owe her a huge debt.
4. Lorelei Granger from Frindle by Andrew Clements
Lorelei Granger is another fictional teacher with direct ties to her student's success. After an etymology lesson, creative 5th-grader Nick decides to create his own word, and begins referring to his pen as a "frindle." As the word takes off, stickler Mrs. Granger seems to want nothing more than to see Nick's invention fail. However, after Nick grows up to become a rich man, thanks to the popularity of "frindle," readers learn that Mrs. Granger was rooting for him all along.
In These Happy Golden Years, 15-year-old Laura Ingalls takes on the role of teacher, at a school 12 miles outside of De Smet, to help fund Mary's attendance at the Iowa School for the Blind. On her own for two months, and placed in charge of students who are larger and older than she, Laura harnesses all of her courage and pluck in order to succeed and earn her $40 salary.
6. Jennifer Honey from Matilda by Roald Dahl
What list of great teachers from children's books would be complete without Miss Honey? She exhibits all the traits of a caring, effective teacher. The peaceful and calm foil to the Trunchbull, Jennifer Honey draws out the best in all of her young students. She's Matilda Wormwood's only adult ally in Roald Dahl's 1988 novel, in spite of the terrible unhappiness we later learn haunts her life. If there is such a thing, Miss Honey is the perfect teacher.
Image: Warner Bros. Pictures