Kylie Lip Kit Liners Might Be Sold Separately Soon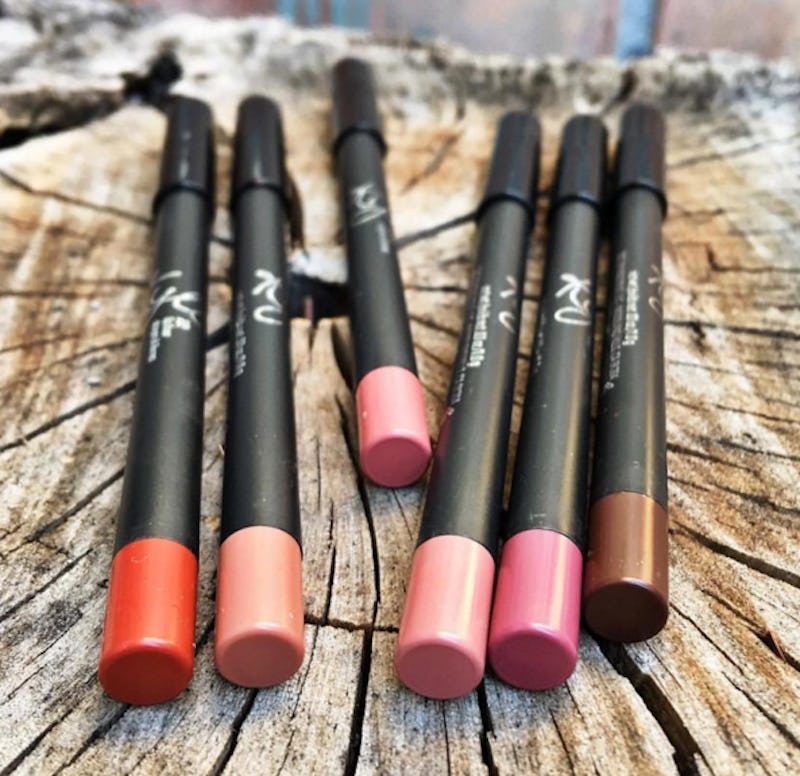 This brand hasn't been around very long, but it has made quite the impression on fans. The original Lip Kits were a huge hit, partially because they came with a liquid lipstick and a lip liner, all for a reasonable $29. But, can you buy the Kylie Cosmetics lip liners separately? You cant' at the moment, but it looks like you may be able to soon!
Kylie Cosmetics took to social media to ask if fans would like to see the lip liners sold on their own, and who wouldn't like that? Not only have people ranted and raved about how smoothly the liners apply, but Kylie Jenner's also proven that her products are great for mixing and matching. So, if you're more into a glossy look, but still want to pair your gloss with a liner, you may be able to do just that. Jenner never fails to deliver for her fans, after all.
Right now, the only way to get a liner is to purchase one of the matte textures, but be on the lookout for the liners to be sold separately. Jenner's a marketing master, and I have a feeling that her company wouldn't tease this without a plan already in the works. And I'm OK with whatever Jenner has up her sleeve, especially if it involves her smooth, creamy lip liners!
Let the different lip combos begin! Having these liners available for purchase will surely take your lip look to the next level.
You'd be able to pair the liners with her glosses, metals as well as any of your non-Kylie lip products, for that matter.
All of her products seem to really go together flawlessly.
Just think of all of the different combinations!
I certainly hope they follow through with this whole lip liner sold separately thing. Given that Jenner seems to be the best in the "making the perfect pout" business, selling these liners on their own is just the next natural step, and I couldn't be more excited for the day my lip liner dreams can become a reality!
Image: kyliecosmetics/Instagram (1)