'Gilmore Girls' May Return Sooner Than You Thought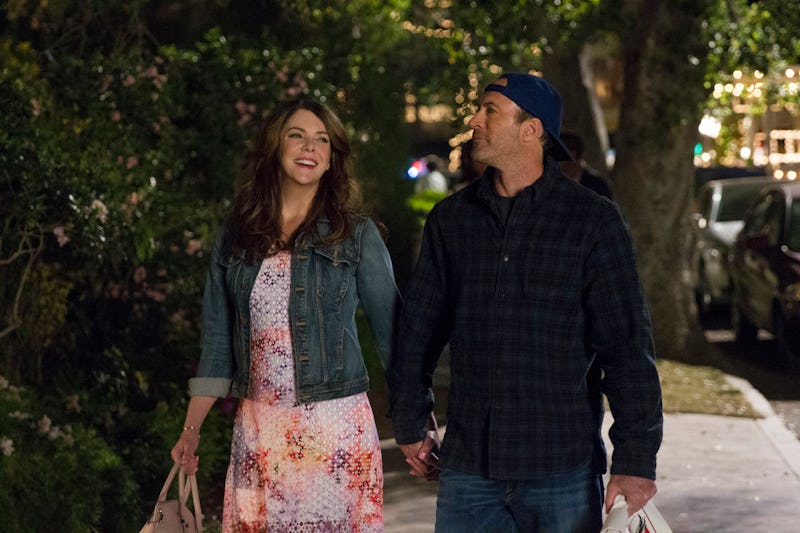 If you're standing up right now, you're going to want to sit down and grab yourself the nearest cup of coffee, because actor Nick Holmes, one of the three main Life and Death Brigade members, may have just accidentally revealed the premiere date of the Gilmore Girls revival, and it's earlier than most people were guessing. On Wednesday, after posting a picture of his call time on the Gilmore Girls set, Holmes responded to a comment asking when the four-part series would premiere on Netflix with the comment, "November, I think." This, of course, is potentially weeks ahead of the winter holiday release that some fans were speculating.
Of course Holmes' comments are still speculation. He says "I think" after he says the series will release in November instead of something more definitive. But still, he's been on the set and rubbing elbows with Team Palladino for quite some time. He's clearly closer to the inside scoop than any of us. So I'm going to go out on a limb and say that his comment might just be the closest thing we get to a premiere date until the premiere date is officially confirmed.
Especially since the closest thing fans have come to a confirmed premiere date up until now was an exclusive report from TV Line that Netflix promised a pre-Christmas Gilmore Girls release date. And while Nick Holmes' guess is still in line with that announcement, his alleged release date is much earlier than fans had anticipated. I, personally, was living under the assumption that Amy Sherman-Palladino was going to release the four-part series on or around Christmas, laying it in our laps like a Gilmore gift from god.
But I'm ecstatic to hear that I might be wrong. If the revival is released in November, that could mean even more time to watch it on repeat so that, by the time the holidays do roll around, we can all pretend to be sitting around the Gilmore dinner table when our families get to be a little too much to handle.
Actually, that sounds like a perfect plan to me. Let's keep our fingers crossed that Nick Holmes knows more than he's letting on, and this alleged release date is actually the real thing.
Image: Saeed Adyani/Netflix; Nick Holmes/Instagram