'L.A. Clippers Dance Squad' Needs To Return ASAP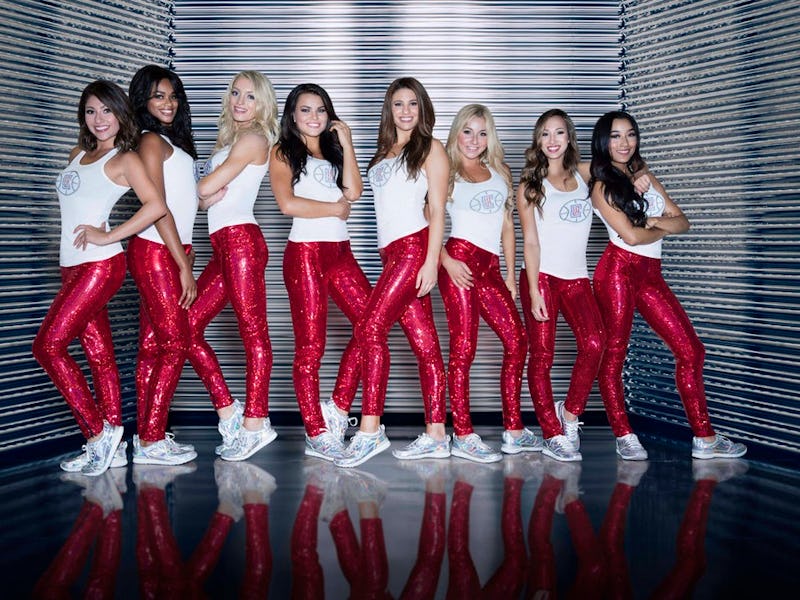 The newest E! reality series, L.A. Clippers Dance Squad takes the focus away from the players and shifts it to the part of the athletic experience that doesn't always get a lot of attention. The dancers who pump the crowd up can often be overlooked, but now viewers get to see behind the scenes into the hard work that goes into their job. With a little drama thrown in for good measure, it's like Total Divas in the sense that it allows viewers to connect more to a really fascinating group of women who are supremely talented, athletically. Now that Season 1 has successfully sucked you in, will L.A. Clippers Dance Squad return for Season 2?
Well, no Season 2 renewal has been officially announced yet so it's not known if or when it will come back. If it does, it could premiere as soon as late 2016, or it could take a full year and debut in March 2017 like it did this year. And, there a lot of good reasons to keep the show going. For one thing, these ladies work really hard, as shown by the behind the scenes look that viewers get during the show. The love for their art is also obvious, and really enthralling to watch. One of the worst parts of the premiere was watching veteran dancers from the team get cut, only to be replaced by newer, younger dancers. The cutthroat nature of this job is pretty underrated and it's nice that it's finally getting the attention it deserves. And, you can't deny that the drama is fun to watch!
Hopefully we will see another season of L.A Clippers Dance Squad get announced soon. It's a great look at the hard work that these truly under-appreciated athletes put in day in and day out.
Images: Tommy Garcia/ E! entertainment