"Can't Stop The Feeling" Is The Song Of The Summer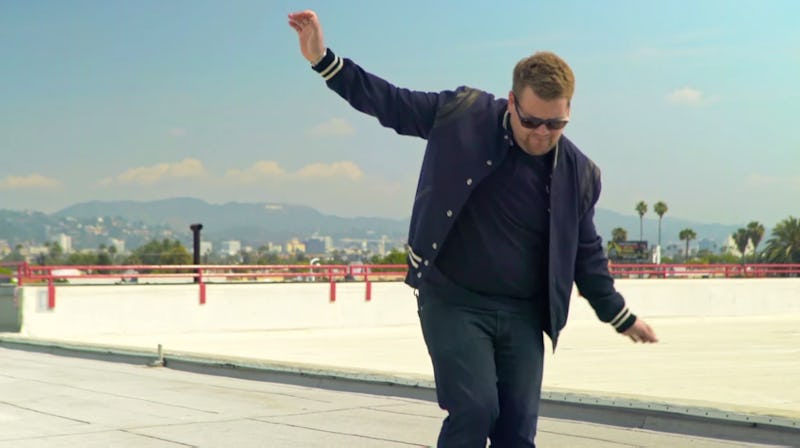 After years of waiting for Justin Timberlake to return to his roots, the boy band member turned solo artist turned actor is back on the music scene. Even better, he's bringing you the perfect anthem to start your day with. His latest single, "Can't Stop The Feeling," was released Friday, May 6, and it's hard to stop the smiling (and grooving) after just one listen. Aside from the songs catchy beat, Timberlake's "Can't Stop The Feeling" lyrics will flood you with feelings of joy, good times, and pure sunlight. And, no, I'm seriously not exaggerating.
In fact, with lyrics like, "I got that sunshine in my pocket. Got that good song in my feet," Timberlake is basically reviewing the song despite also being the one to perform it. The rest of the lyrics in the song happily drive the point home — and make you want to pull your S.O. in close. Jessica Biel is one lucky lady, considering how song, written for the upcoming Trolls movie, starts off by reeling her (and us) in close.
Under the lights when everything goesNowhere to hide when I'm getting you closeWhen we move, well, you already knowSo just imagine, just imagine, just imagine
From there, the beat picks up, and the party really gets started.
Nothing I can see but you when you dance, dance, danceFeeling good, good, creeping up on youSo just dance, dance, dance, come onAll those things I should do to youBut you dance, dance, danceAnd ain't nobody leaving soon, so keep dancing
I can't stop the feelingSo just dance, dance, danceI can't stop the feelingSo just dance, dance, dance, come on
On the rare chance that that doesn't already doesn't get you in the mood to start dancing, the song doesn't let go of the energy from there. The lyrics then start to pull you in even further before it heads into the chorus once again. And if these lyrics don't get you getting into the moment and on your feet just yet, then I honestly don't know what to tell you.
Ooh, it's something magicalIt's in the air, it's in my blood, it's rushing onI don't need no reason, don't need controlI fly so high, no ceiling, when I'm in my zone
At this point, you've just got to give in to the magic of the words, and let all of your troubles fade away. Both the beat and chorus continue throughout the song to hold that same weight that the verses in between introduce. With just one listen, you'll be singing along in no time.
"Can't Stop The Feeling" is now available on iTunes and Spotify. I can't stop the feeling that there is a whole lot more JT heading our way.
Images: justintimberlakeVEVO/YouTube